Evolution: Grand Experiment Vol. 1
Evolution: Fact or Fiction? You'll find many curricula which quote evolution as being a fact. Evolution: Grand Experiment tells you why it can't be. The author, Dr. Carl Werner, spends time explaining the flaws of evolution in this beautiful, hardcover series. Clear illustrations, charts and photographs make the content very interesting and easy to read.
The Volume 1 Text holds 20 chapters. The first chapter explains the two opposing views on the origin of life. The author gives some fascinating research showing 46% of Americans believe God created man and that not even scientists agree on the evidence. Chapter 2 discusses spontaneous generation and the 'proof' to support it. I used some of this information in a children's church group, and even these young ones could see the flaws of the demonstration. More basic 'proofs' for evolution are presented in chapters 3, 4, and 5 - acquired characteristics, natural selection, and similarities in species. Chapters 6 through 16 deal with the fossil record. By the time you finish these chapters, you will know what is wrong with the fossil record evidence of invertebrates, fish, bats, pinnipeds, flying reptiles, dinosaurs, whales, and birds. The formation of DNA and its components is open for scrutiny in chapters 17 through 19. Dr. Werner concludes in the final chapter that evolution presents more questions than answers (tests are not provided for this last chapter). He summarizes the information presented in the book and asks the final question, "If people were given the opportunity to read this text, do you think the percentage would increase or decrease? So, what do you think?" The first volume in this series is 314 pages in length.
Volume 2, Living Fossils, is divided into 25 chapters which tell Dr. Werner's story as he searches to either prove or disprove evolution. Chapter 1 tells of the challenge presented to him while he was still in college. This challenge launched him on a life-long search for information and evidence. Chapter 2 presents the evidence used on both sides of the argument. Chapter 3 discusses how species are named, and chapters 4-24 present the argument using both fossils and living fossils (fossils which look similar to modern plants or animals) within the different plant and animal species. Dr. Werner wants you to ask yourself at the end of this book, "Has my perception of the past been changed?" This volume is 273 pages in length.
Parent Lesson Planners (PLPs)/Teacher Guides are also available for both volumes. Each gives a suggested daily schedule - 3 times weekly, to make each course into one year of science, worth 1/2 credit (or see Origins & Scientific Theory PLP for a plan that covers both courses in one year total). The PLP for Evolution: The Grand Experiment Vol. 1 is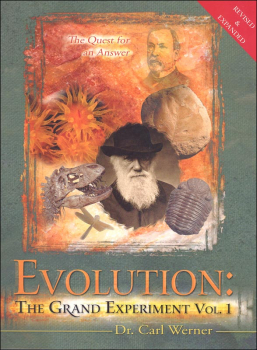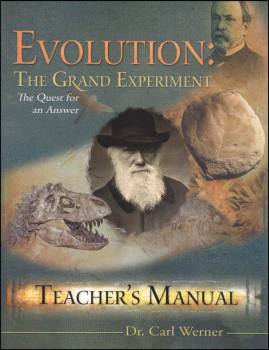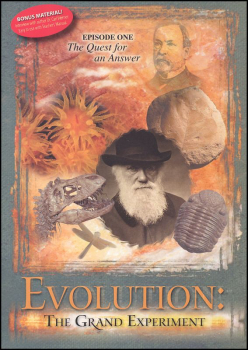 help desk software