God's Design for Science for Beginners
God's Design has long been a favorite for elementary science. This series by Answers in Genesis makes some of that same great information accessible to younger students. Information is presented in bite-size amounts that are not overwhelming, and the content is very kid-friendly.
Each student worktext is broken into 6 units. Lessons in each unit include reading, vocabulary words to trace, review questions, and activities. There is a total of 35 lessons in each section of the curriculum – Animals, Human Body, and Plants. Activities may include writing, a Bible verse to trace, or an experiment to complete. A vocabulary review concludes each unit. Each unit is a separate booklet, and they are labeled on the front with the number of lessons in that unit. The number of pages per lesson varies, so you may take more time to finish some lessons. Pages are colorful with pictures, illustrations, and photos, and space is provided right in the book for writing answers, tracing, coloring, matching, and completing all activities.
The teacher supplement includes the answer keys and additional activities and experiments. The supply list is found on the back cover and includes things you will typically have around your home or are easily accessible. There is no set schedule for completing these courses, you can decide how many days a week to have science and how quickly you want to cover the material. You may choose to do more of the extra activities found in the teacher supplement, which will extend the time to complete the lessons; but hands-on is the way children learn and remember. Watch for more additions to the God's Design for Beginners series in upcoming years.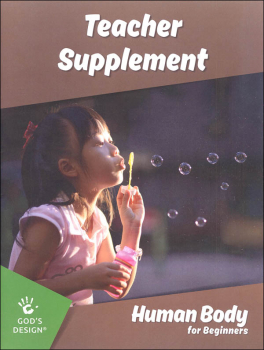 help desk software