I taught science at a Christian school and had a Teaching Tank in my classroom. It's a great visual for teaching concepts like acids and bases, diffusion, small water life, and more. This product is a bit smaller than the original 12" Teaching Tank. The teaching tank has clear acrylic side panels for easy viewing and it is easy to assemble. No tools needed; you will finger tighten all posts and screws. Let the learning fun begin!
The Budding Scientist Teaching Tank Jr. measures 8" square and is just the right size for at-home demonstrations. The Teaching Tank Jr. is available by itself (#064746) or with the Teaching Tank Discovery Book Sampler (#064742).
Poly Crystals are available for some of your experiments. Just add water and they will grow and become transparent enough for you to see the roots of plants and other fun demonstrations. These come in 1 oz. and 4 oz. size, depending on your need. It only takes 1/4 teaspoon of the crystals to grow about 2/3 of a cup of crystals.
The Teaching Tank Discovery Book Sampler is a booklet that includes 8 different experiments to get you started. If you want more experiments, the Teaching Tank Discovery Book Vol. 1 (114 pages) includes 50 more lessons in the areas of physical, life, and earth science to help reinforce your science topics. ~ Donna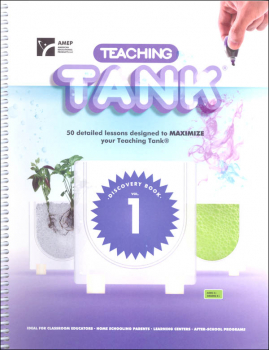 help desk software