Sing, Spell, Read & Write Kindergarten Student Books
A long-time favorite, this excellent phonics program appeals to both the child and the teacher because of its enjoyment, ease of use, and effectiveness. The instructor's manual provides easy-to-follow directions and gives you the confidence to teach phonics. Consumable workbooks for the student not only include phonics practice and reading comprehension but also handwriting, spelling, grammar, and creative writing. Children love the catchy songs teaching letter sounds, long and short vowel sounds, blending vowels and consonants, and digraphs.
Kindergarten components include Instructor's Directions for Kindergarten, two consumable student worktexts, and six phonetic storybook readers. The All Aboard and On Track workbooks teach same/different, classification, patterns, tracing, following directions, reading readiness, letter recognition, letter sounds, manuscript writing, word blending, vocabulary, comprehension, spelling, listening, and speaking. The six phonetic readers (focusing on vowels) reinforce the phonics, reading, and writing skills taught.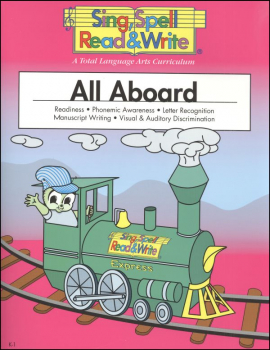 help desk software