Snapshots Across America Game and Expansions
Take a road trip without ever leaving the house! This easy to play game includes a US map game board, 124 cards in four different types, and six car-shaped player tokens. Card types include tourist attraction cards (featuring a few sentences about each destination), transportation cards, bad weather, and transportation cancel cards. Each player places their car in the state they live and is dealt six cards. On their turn, they'll start driving to a destination, or they can use a transportation card to take a plane, train, or boat. Watch out! Bad weather may strike at the hands of another player, or they might cancel your travel plans via a derailed train or closed airport. The first traveler to reach seven destinations wins! The 32 card expansion pack includes 22 new destinations as well as more travel and weather cards. This game is a fun addition to reinforce geography or bring a little USA knowledge to family game night.
1CHOKING HAZARD (1). Not <3yrs.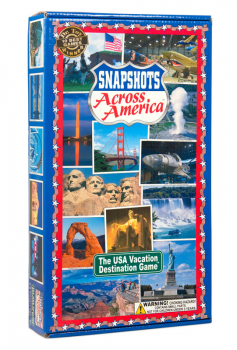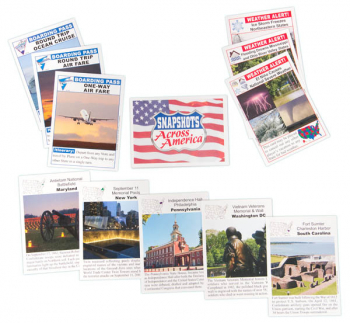 help desk software