Switched-On Schoolhouse Language Arts and Literature
Switched-On Schoolhouse Flash Drives are now updated and are back in stock!
This computer curriculum offers advantages over a text-based curriculum for both student and teacher. Please note that where a novel study is included, the novel is included in PDF format in the program. Please refer to the Curriculum/Unit Studies section of this catalog for more in-depth information on Switched-On Schoolhouse programs. Minimum system requirements: Windows 10 Home or Pro (Up to Date); Dual Core 1.1 GHz or higher (2 GHz recommended), 4 GB RAM, 120 GB minimum total space with 5GB available hard drive space and a 1024 x 768 or higher resolution monitor. Microsoft Office and printer are recommended. Please note that the software is NOT Mac-compatible and is no longer Windows XP or Windows 8 compatible. Windows 10 S Mode is not supported. See general Switched-On Schoolhouse description in Curriculum for more specifics.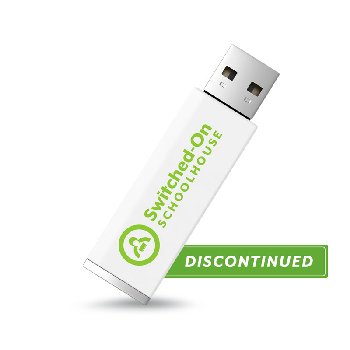 help desk software