You can teach science and have fun at the same time. These kits give you everything you need to do 20 different experiments and activities (17 in Botanical Discoveries). You could use these to supplement your science curriculum or use them alone for some hands-on fun.
In Astounding Polymers you can grow spheres, cubes and jellystones. These tiny objects grow to 200 times their original size. Don't be in a hurry, because the growth takes about 24 hours to be complete. Dry them out and save them, because you can use them again. Turn water into a solid and back into a liquid again or change water into "Gobbledy Goop."
Botanical Discoveries will allow you to plant unusual seeds such as 'sensitive plants,' 'cacti,' and 'mustard.' Learn from your growing plants about photosynthesis, conservation, and much more.
Water Plant Adaptations provides more experience with plants. More unusual plants and seeds allow you to discover properties in the plant world. I've had the most fun with the 'Everlasting Evergreen.' This looks like a ball of dead plant matter. Soak it in water for about 24 hours and it springs back to life. Take away the water source and it will dry up again to be used at a later date. (Please note this kit refers to some evolutionary concepts.)
These kits include many reusable items and supplies to do experiments several times. There are plastic spoons and biodegradable plastic cups - - made out of corn! Just add water for hours of science fun. ~ Donna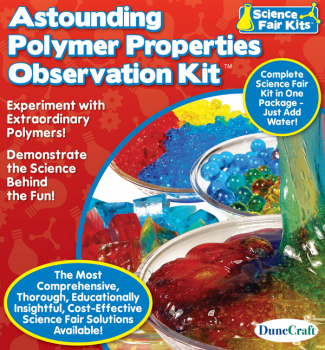 help desk software