Kaplan is a name that has long been trusted to prepare students for standardized tests, and this product is no different. Students will find strategies, practice and review in these massive books as they prepare for the most current version of the ACT.
  The printed content of these two products is the same: covering the basics of the ACT, keys to ACT success, a comprehensive review of the different ACT subject tests, a practice test and detailed answers and explanations. Additional online support is available for both books but varies. The ACT Prep edition now includes 2 online practice tests, an official ACT practice test, an online proctoring video and access to a Kaplan teacher.
The ACT Prep Plus edition includes all of the information listed above, an additional 2 practice tests online, plus video tutorials with Kaplan's experts. You'll be putting your best foot forward when you prepare with Kaplan!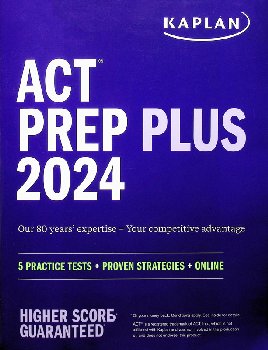 help desk software