Shiller Learning Language Arts
Based on the three-point instructional method: "this is;" "show me;" and "what is?" as well as an underlying Socratic question/answer format, ShillerMath Language Arts is Montesorri at its best. The totally scripted teaching manuals each provide a semester's worth of daily lessons (71-84 lessons in each book). Kit A (Books 1-4) is designed for ages 3-5. Kit B (Books 5-8) is for ages 4-7. A third Kit (Books 9-12) for ages 6-8 is expected. If these age levels seem a bit odd to you (as they do to me), it's because there are two levels of things happening here. One is phonics instruction and the other is an amazing/exciting combination of language arts "more."
For example, here are the "more" topics covered on the Book 4 Review Test: imitate (speaking, listening, reading, writing), introduce yourself, repeating 5 words back in order, articles (as in part of speech), retelling a story, emotions (tell me about a time when . . .), touch typing (home position basics), rhyming words, identifying adjectives, describing basic geographic features, describing peripheral vision, naming the months of the year, naming first ten ordinal numbers, comparisons, copying a very diverse collection of shapes, showing directions, and, lastly, identifying Shakespeare and naming a sonnet.
The bottom line is that there is a lot of learning going on here and a lot of flexibility. An older student (5 years) might start with Kit A and fly through the learning but still come away with new information.
Lessons require no preparation and vary in both length and complexity. There is also great variety in the content which is why the teacher is encouraged to skip lessons if the student is not ready for its content. Since one of the basic premises of Montesorri education is that children are natural learners, the teacher's role is to provide a learning-friendly environment and the proper tools. Students are usually the best gauge of their own competence and will know when they have closure on a topic so be prepared to be flexible and sensitive. The back cover of each lesson book is to be used to record when a lesson is completed.
A good part of Montessori instruction is managing the dialog between teacher and student. There is general information at the front of the Lesson Books on building an environment conducive to learning. The Lesson Books are totally scripted. This means that everything you need to say to the student is provided for you.
The lesson on emotions is illustrative of the different directions this curriculum takes. First we are told that "emotions are what we feel." There are pictures of four children illustrating these emotions: shy, sad, jealous, and sorry. As part of the lesson the child is encouraged to demonstrate how she/he feels with each of those emotions as well as to tell a story about a time when he/she was . . . . . All in all, an interesting and excellent introduction to an intriguing subject.
The Kits provide everything you need for one to two years of instruction.
~ Janice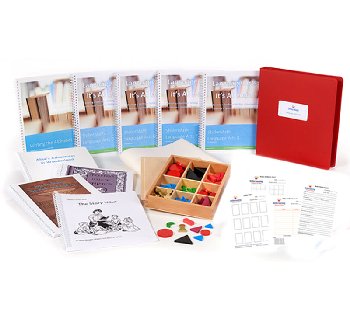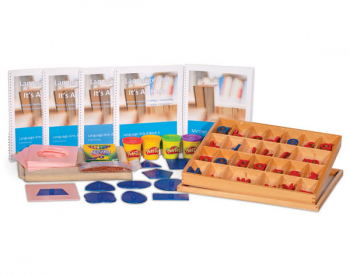 help desk software