Creation Series Notebooks (College Ruled)
These 11" x 9" college ruled notebooks are made in the USA, are 3-hole punched, have micro-perforated pages, and come in five cover options and three page quantities. The Assorted Designs have five different designs that range from colorful florals and paisleys to a more mature mocha colored circular pattern. The Bird Themed books have five different designs that are primarily red with accents of black, lime, or white and feature owls, crows, or redbirds. With these two styles (Bird and Assorted Designs), covers are printed on a semi glossy paper.
The black and white Ink Doodle notebooks are some of my favorites here at Rainbow. Instead of being a glossy paper, the cover is more of a matte cardstock, perfect for coloring in with crayons, markers, or colored pencils. Think of it as an aged-up coloring book meets a traditional notebook for a customizable cover. Five designs are individually available rather than being assorted; choose from Fish, Spider Webs, Wavy (fun swirls), Braids (I think these also look like muscle fibers. Biology notebook anyone?), and Kaleidoscope (Imagine a spider web embellished with stripes, swirls, and polka dots).
You may request a particular cover when ordering, and if we have them in stock, we will do our best to get you that one, but please list a 2nd choice. Our choice unless you tell us otherwise on these sets, but they are all really cute.
The one subject books have 100 sheets with 2 pockets inside the front cover; the three subject books have 120 sheets and 6 pockets; and the five subject books have 180 sheets with 8 pockets. - Laura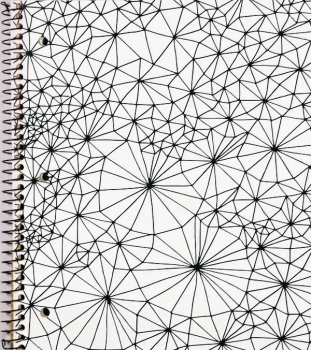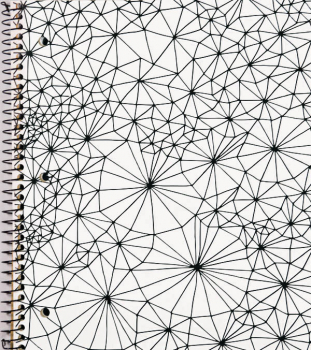 help desk software