Created by a former NASA scientist, Using Google Earth is a tool providing a manageable way to teach students about the history and scientific features of our planet. Each book is divided into units. The first unit introduces students to the Earth by using the Google Earth Tools. In the second unit, students learn how to see natural, artificial, and abstract features on Earth. Students become competent in saving and organizing the places they visit in the third unit. In the remaining units, students will learn to explore our planet in Google Earth in the context of content-area lessons. These lessons include language arts, social studies, science, and mathematics, as well as a cross-curricular unit that includes space exploration, the oceans, art, and imaginary places.
Before you even begin, the introduction walks you through how to prepare to use Google Earth. This includes the recommended speed for high-speed internet, how to best display Google Earth (an interactive whiteboard or projector is recommended but a single computer will work), how to keep students' files, and how to download and set-up the free Google Earth program. Instructions also show how to set Preferences and the View Menu, while they also provide other important technology notes. This program is a standards-based curriculum and you will find correlation charts that list each standard taught in the product, as well as the page number (s) for the corresponding lesson (s).
After the set-up, you are ready to begin the lessons. Each lesson gives you an overview, the Google Earth Tools used, vocabulary words, materials needed, and step-by-step instructions on how to teach it. After each lesson, there are student activity sheets to assess the students' content knowledge and Google Earth technology skills. Extension activities also provide additional activities for students needing an extra challenge. A teacher resource CD is included in the back of each book that contains reproducible copies of all the student activity pages along with recommended literature, a Google Earth Reference Window, a how-to guide, and an assessment rubric for technology skills. This program gives students the ability to use a three-dimensional model of Earth to learn more about our planet and the many details or features that it exhibits. Reproducible for classroom use only.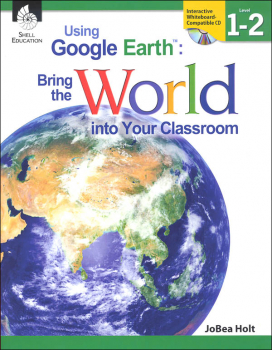 help desk software