Modeling Clay from ChenilleKraft
For use with Hands-On Sculpting or your art program. A very pliable clay that holds its shape but does not dry out. Use over and over again. Colors can be blended to mix. 1 lb. assortment has 4 oz. each of red, yellow, blue and green clay. The 5 lb. pack has 1 lb. each of red, yellow, blue, green, and orange. If you're buying clay for more than one child (or if they're reluctant to "reuse" their creations), the 5 lb. pack is a good value.
CHOKING HAZARD (1). Not <3yrs.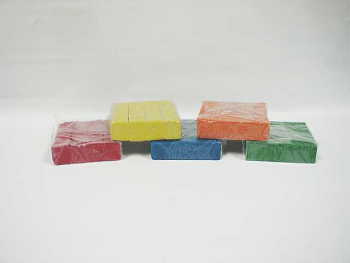 help desk software