Language Arts for Upper School - Poetics & Progym
Cottage Press provides a classical approach to language arts that utilizes many favorite Charlotte Mason techniques such as retelling (narration), copywork, and dictation. The aim of the Cottage Press Language Arts courses is to develop excellent writers who are writing from a wealth of wisdom and strength of character. The teaching methodology traces back through Western Civilization to the traditional methods established by the ancient Greeks and Romans. The writing instruction follows the progymnasmata (a comprehensive series of writing exercises), while the grammar instruction is based on Harvey's Revised Grammar (sometimes called A Practical Grammar of the English Language, Revised Edition, 1898) and includes diagramming. In this series for upper students, the focus is on the skills from which flow expository and persuasive essays as well as poetry, grammar, vocabulary, word usage, and punctuation. It's assumed the student completing this course is simultaneously reading a large quantity of quality literature; particularly the classic works found in the Great Books. It is also assumed that these lessons are being completed in the context of a Christian home, where the student is reading the Bible and is being trained in Christian doctrine and practice.
Lessons follow a pattern and include Prose & Poetry (literary observation and analysis), Language Logic (word usage & grammar), Eloquent Expressions (developing writing style), Classical Composition (retell a fable or parable), and Reflection & Review. Lessons are designed to meet the needs and abilities of an advancing writer (8th grade and up).
The Student Book provides instruction directly to the student. It is assumed, however, that the course is being taught by the parent rather than the student working independently. Weekly lessons are laid out in a step-by-step fashion. Lessons include literary, composition, and grammar instruction as well as detailed instructions for student assignments and review. Background information on poets and authors as well as their works is also provided. The student is expected to compile a Commonplace Book where prose and poetry selections are copied. It also becomes a collection place for any literary tidbits or thoughts that surface while completing the lessons. In contrast, the Writer's Journal is the place where the student records vocabulary lessons and works on sentence diagrams, lists literary devices when studied, and completes writing assignments. Instructions for setting up the Writer's Journal and Commonplace Book are included in the appendices of the Student Book. Other appendices include grammar terms and definitions, narrative elements, and other bibliography. The Teaching Helps book is just as the name implies; detailed helps and answers for each of the lesson steps.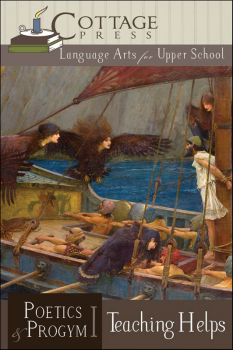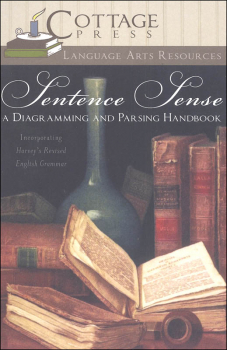 help desk software