Power-Glide Language Courses
Power-Glide courses make learning a new language exciting, relevant, and fun. In each course, the student takes the place of a character who has just embarked on an adventure in a new country and must learn enough of the language to communicate with the locals in order to unravel the mystery. Each level begins by incorporating just a few common words and phrases into the storyline, with more words, phrases, and sentences introduced as the program continues. The emphasis is on everyday conversational language, not learning isolated words, so students feel they're like learning and thinking in the language even after a short amount of time. Because of the interesting story, the student has a desire to go on, to master the language, getting rid of the barrier to communicate with people speaking this language. Three levels are available for Spanish and French - a 2-year elementary level for grades PK-4, a 2-year middle school level for grades 5-8, and a 2-year high school course for grades 9-12. German and Latin courses do not have a middle school level, so the elementary level is recommended for grades PK-6 and the high school level for grades 7-12. All levels are designed to be used with beginners, so children may start in the level appropriate to their grade - not their language-speaking ability.
Improvements in the program, packaging and components have been frequent. In 2007, Power-Glide obtained rights to the program back from Alpha Omega, however, the changes since then have been minimal, so. the components are still very much the same as they were in the Alpha Omega versions.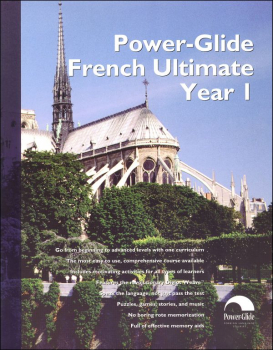 help desk software