Science Shepherd Fundamentals of Physics
It is hard to not fall in love with a course that begins, "A physician writing physics? How does he know anything about physics?" Continuing to explain that we are specializing ourselves out of the ability to appreciate and understand any subject, he reinforces that we can learn anything if we are purposeful and devoted to learning the subject. While this may seem like a laborious introduction, for many of us, learning physics seems overly complicated and I greatly appreciate the efforts Dr. Hardin has taken to write a comprehensive, engaging and understandable physics course!
Students are introduced to the general study of physics as well as to specific topics such as the scientific method, standardized measurement and data collection, matter (solids, liquids, gases), kinetic energy and potential energy, forces, mechanical equilibrium, Newton's laws of motion, gravity, waves, sound, light, color, and radioactive physics. The text concludes with a brief history of science and scientists through a biblical worldview, as well as providing readers with some of the applications of physics that support God's creation of the universe.
Conversationally written to the student, the Textbook contains fourteen chapters (346 pgs). Each chapter begins with a key chapter preview and ends with a notable person of science, a review of key points, definitions and study questions. While the text could be an excellent resource by itself, most families will want the PDF Test Booklet and Answer Key, which is available separately or bundled with the textbook. This resource includes a suggested reading and test schedule. Unlike the Fundamentals of Chemistry, there is not a weekly catch up/study day, although they are scheduled intermittently throughout. One detail I really appreciate about the suggested schedule is that concepts considered to be more challenging are scheduled over 2 days, allowing students time to fully understand the topic. It also includes the answers to the Textbook study questions, printable tests, and the Test Answer Key. Tests are scheduled every 3 chapters. Tests are printable for family use. Labs are not included in the textbook. Labs are found in the recommended resource: Interactive Notebook Physical Science, which uses commonly found items and covers the key principles taught in this course. The corresponding lab lessons are scheduled in the PDF Test Booklet and Answer Key.
An exceptional course that homeschool families will appreciate for its clear explanations, ease of use, and excellent preparation for high school science study. It may also function well in some cases as a 9th grade, introductory physics course. ~Deanne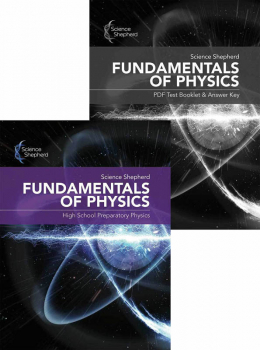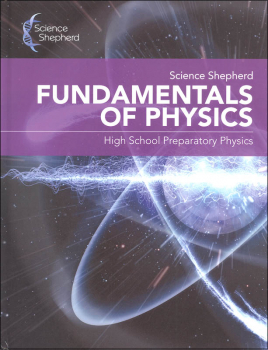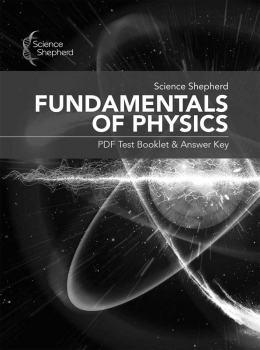 help desk software