Math Instant Assessments for Data Tracking
The Math Instant Assessments series is aligned to the current state standards. Each book is reproducible and can be used in a classroom, coop, or family setting to assess each student's level of mastery of skills and concepts throughout the school year. The front of each book is full of helpful information: explanations of assessment types, how to use the book, and different types of pages. "Show What You Know" can be used as a pretest/posttest and are found at the beginning of each section. "Exit Tickets" are found at the end of each section and designed to assess specific skills, one question per ticket. "Assessment Pages" can be used for daily observation of skill mastery. Each book is 96 pages to help you assess the success of your students, and can be used if you know your student needs more practice in specific areas.
Use these books together for a complete tracking system. Instant Assessments provides the information Classroom Data Tracking provides the place to keep track of their progress.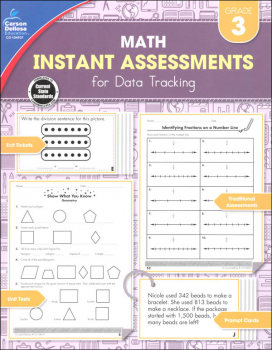 help desk software