These unique books are like nothing else we carry. McRuffy Press has put what you need for a particular concept together in one distinctive book. A 'Flip and Draw Book' features a flip-out laminated page which is spiral bound on the right side of the back cover. Designs to be created or problems to be done are printed on pages which are spiral bound on the left. This design allows students to see the pages and draw or write on the laminated page with a dry erase marker.
Geoboard Patterns has 120 designs on 30 pages. The designs can be used with a 5 x 5 pin (25pins) geoboard with rubber bands, or with the laminated flip out page. Geoboard designs are to help build visual analysis and spatial-perception skills. Patterns become increasingly more difficult as the student progresses through the book. Recommended for grades 1-6.
Geoboard Pictures is recommended for kindergarten through 2, and contains 25 reproducible designs. This book is to be used with the 5 x 5 pin geoboard with rubber bands or the flip out laminated page. The intent for this book is to develop the same skills as Geoboard Patterns, but for a younger child. Designs in this book create pictures that are familiar to children.
Each 'Fast Facts' book includes 26 self-checking math drills which cover the fact families. Instead of a laminated page, the "Fast Facts" books have a transparent page attached that flips over the math page. Pages work sequentially forward using the front of each page. You then work back to front using the reverse of each page. Students then use a dry erase marker to write correct answers in the boxes. Students can then flip to the corresponding answer page to check their own answers. The pages are also reproducible. These very unique tools would be a tremendous help for practice in specific math skills. ~ Donna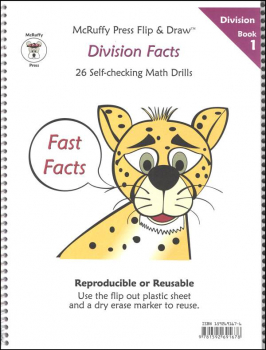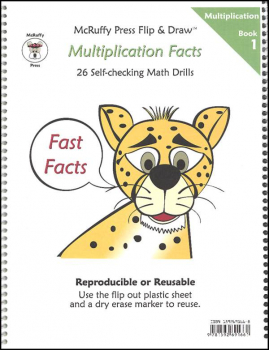 help desk software