Learn to Write the Novel Way
In this "novel" approach to writing, children complete an entire year (or semester) of English in the context of writing a novel. This is homeschooling at its finest. First, children establish a purpose, a goal, a motivation - the writing of a novel. Prerequisite skills for doing so are then learned as they are needed to accomplish the goal. This is such a natural, sensible way to incorporate all of your instruction - like a unit study just for English. And, because of the wide grade range, you can teach all of your upper elementary and up children together.
The process is broken down into 13 steps from incubation to hatching. Basically, the steps are: coming up with an idea, developing characters, choosing voice, developing plot, organizing, writing, writing (overcoming writer's block), revising for "vivid" (sensory) language, revising for better (more exact) word choices, revising for style (using literary devices), editing, creating a finished product (publishing) and showing it all off (sharing/distributing). Preferably, each step will take as long as it takes. However, the author has supplied a recommended schedule to help you stay on track. Each step corresponds to a process, not a time frame. All in all, students spend about 9 weeks planning, 8 weeks writing, 14 weeks revising and editing and 5 weeks publishing/distributing on a 36-week implementation. The editing takes about 8 weeks alone (this step includes most of the grammar, spelling, and punctuation instruction for the course), while others are allowed 2-4 weeks each.
Each step is organized into three components: Learn, Practice, and Apply. Your involvement will be needed the most during the Learn phase to present new concepts and make sure your child understands - but mostly to coach! The worktext is amazingly well-written and easy to use (not to mention engaging!). Everything is clearly outlined for you and your child. Extra guidance for you for each step is contained in the small Teacher's Guide/Answer Key. The Practice part of each step is done independently by your child. This consists of questions, activities and exercises directed to the student. After Practice, students Apply what they've learned and practiced to their work in progress.
The worktext is consumable (but not reproducible), so you will need to purchase one for each student using the program. Since the student pages are not included in the Teacher's Guide, you may want to purchase an additional copy for yourself. The Teacher's Guide contains answers, an overview of each step, hints, and group activities. If you really like this approach but consider it too expensive, think about what you would be willing to pay for your child to attend a weekly writing seminar given by the author (Carole Thaxton) for an entire year. That may put it into perspective.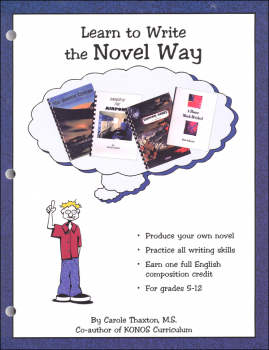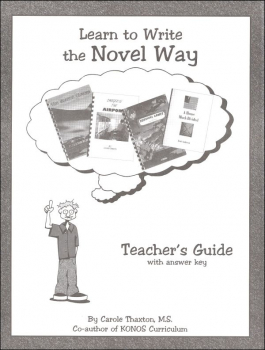 help desk software