Experience History Through Music
My thirty-something daughter still remembers this series from our 90's years of homeschooling. The recorded music was on cassettes back then but the sheet music and the stories are mostly the same. Evidently Pa Ingalls' favorite hymn - In the Sweet By and By - made a lasting impression on her. The book tells us that it was a song of hope for better times and future promises. It's easy to see why this would be Pa's favorite as he waited for good crops and the end of long winters.
This updated version of our previous favorites is engaging and informational. Professional recordings draw you back to the shared experiences of those who have loved our country before us and lived the lives we read about in history books. You'll feel like you've walked into the Little House series or are riding the trail with cowboys or maybe missing your sweetheart who's away to war. Each volume features the songs with stories or informational text about each. There are period photos and drawings plus actual sheet music with tunes and chords (get out your guitar, fiddle, or piano). Then there are the CDs - professional recordings of the songs that will have you clapping, stomping, and singing along. Explore the great culture and heritage of our country through the window of our folk music.
America: Heart of a New Nation features folk and patriotic songs such as Yankee Doodle, When Johnny Comes Marching Home, Shenandoah, and Polly Wolly Doodle (and many more)
Musical Memories features songs depicting events from the Little House books - Wait for the Wagon, Buffalo Gals, and The Girl I Left Behind Me, to name a few.
Westward Ho! are the songs of the west - among them Home on the Range, Oh, California, and Chisholm Trail. ~ Janice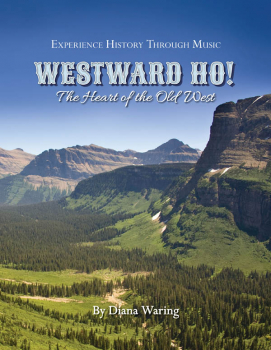 help desk software