Demolishing (Supposed Bible) Contradictions
Statistics show 44% of young adults surveyed do not believe the Bible as accurate and true, with the majority believing that the Bible contradicts itself because it was written by men and contains errors. Beginning with helpful introductions, each book of the Demolishing Contradictions set undertakes a Biblical book by book approach to forty supposed contradictions. Each section provides a thoughtful response to a host of contradictions with various authors contributing the crucial context.
Volume One of Demolishing Supposed Bible Contradictions comprises responses to the following: In Genesis, we look at Abel's meat eating after the curse; why Adam and Eve didn't physically die after eating the fruit; the order of nations in Genesis 10 and 11; do snakes really eat dust?; the two creation accounts (Genesis 1 and 2) plus six other presumed contradictions. Exodus-Deuteronomy explores a time to kill; did Moses make an error when he called a bat a bird; how Moses could be the author of Deuteronomy when his obituary is listed as the last chapter; does God change his mind; plus others. Joshua-Malachi explores how the loving God of the NT could order the complete destruction of the inhabitants of Jericho in the OT; does God condone polygamy; the Biblical "mistake" in claiming pi equals 3; plus others. Matthew-John explore questions about genealogy; if Jesus is God then why was the Father greater than Jesus in John; why do the inscriptions on Jesus' cross differ among the four gospels plus many others. Acts-Revelation focuses on why was Rahab praised for lying in James, when lying is forbidden in the Ten Commandments; how did Judas die; the unforgivable sin and others.
Volume Two of Demolishing Supposed Bible Contradictions provides responses to the following: In Genesis, we look at Eve's birth certificate; hours in a day; who destroyed Sodom; plus others. Exodus-Deuteronomy considers God's Name in the Old Testament; war and peace; did animal sacrifices remove sin; did rabbits really "chew the cud" plus others. Joshua-Malachi covers famines, when were the stars created; generational gaffe and many others. Matthew-John probes did Jesus contradict himself by calling people fools; should Christians pray in public or not; was Jesus wrong about Zechariah's father; when was the temple veil torn in two; plus much more. Acts-Revelation answers hard questions such as can a thief go to heaven; is marriage good or bad; who gets the blame for original sin-Adam or Eve; can God be tempted; why don't Christians follow all the OT laws plus many others.
Designed to equip Christians to stand firm on the Word of God and to be able to thoughtfully respond to the many of the challenges facing us, this book is a valuable resource for all Christians. pb. Volume 1, 141 pgs. Volume 2, 162 pgs. ~ Deanne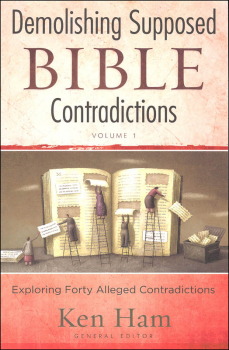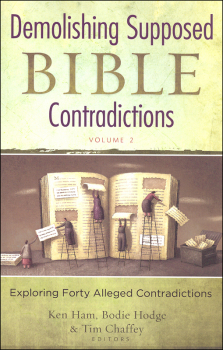 help desk software