Reader Rabbit Phonics CD-ROMs
Computers arent just for big people anymore! This series of software can be used with children as young as one year of age for fun and learning.
Learn to Read with Phonics for PreK and K is recommended for ages 3-6, and covers phonics & decoding, phonemic awareness, sentences, vocabulary, spelling, and comprehension. Children will sound out word parts and create words, load train cars with correct patterns, match words with pictures, and correctly build words to hear how they sound. This CD-ROM is compatible with Windows 98, Me, 2000, XP, and Mac OS 8.6-9.2 and OS X.
I Can Read with Phonics is for ages 5-8 and includes fun learning activities for advanced phonics, writing & creativity, comprehension, prediction, listening skills, rhyming words, combining syllables, compound words, consonant blends, long and short vowels, superlatives, reading aloud, independent reading, and alphabetizing words. There are over 100 reading lessons with 30 interactive story books, printable activities and more. The system requirements for this level are Windows 95, 98, Me, XP.
Learn to Read with Phonics for grades 1 & 2 includes learning letters & sounds, reading words & sentences, word families, compound words, consonant blends, and vowel combinations. Children learn skills while following the adventure of Reader Rabbit and Sam the Lion, as they meet lions, a sea lion, and a lionfish. They will play fun phonics activities and read interactive storybooks. System requirements at this level are Windows 95b+, 98, Me, 2000, XP and Mac OS 8.6-9.2 and OS X 10.1.5.
Let the reading adventure begin with Reader Rabbit and friends as your children play their way to reading success.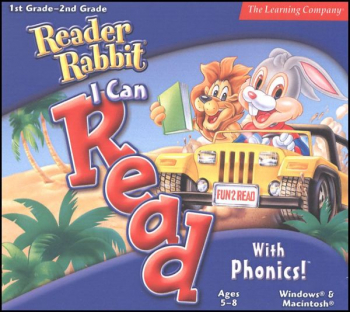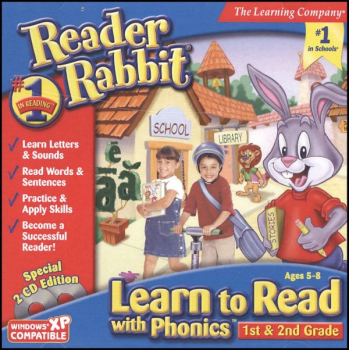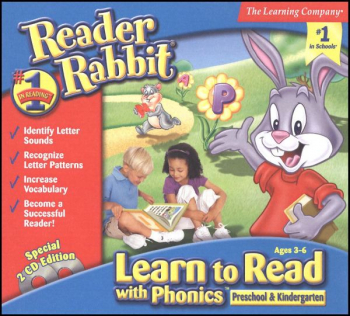 help desk software