Young Scholar's Guide to Composers
There can be no doubt that Bright Ideas Press understands homeschoolers and knows what we are looking for in terms of educational experiences. And it's all here in this music appreciation course. Easy to use with minimal teacher prep, the course is designed for a one-year study arranged into 32 weekly lessons. It is also adaptable for multiple children of various ages (just like your family!). You see what I mean! Add to this a determined effort to recognize the impact that Christian faith and the church has had on composers and their music, and you'll begin to understand the benefits of this study.
Musical periods (ancient to middle ages, renaissance, baroque, classical, romantic, and contemporary) and biographies of specific composers (26 ranging from Vivaldi, Handel, and Bach to Scott Joplin, George Gershwin and John Williams) are covered in the textual information provided in the lessons with mapwork and timeline activities. Specific listening recommendations are outlined for each composer and time period. A strong aspect of this program is the effort to show the interrelationship between different composers as well as historical events.
You can expect to spend three days on a lesson, each of which begins by listening to recommended selections. Other parts of the first day include reading through the textual component, filling in the note-taking pages or answering the Student Review Questions, filling out the Composer Info Card, doing mapwork (where the composer was born and lived) and timeline work. The third day is just listening.
Composer Info Cards are prepared for each composer and are exactly what they sound like. An illustration of the composer along with his name and musical period are inserted on the front of the card; a map, biographical facts, and names of compositions are on the back. One of the most interesting aspects of this program also shows up on the back of the card. The student is asked to record the evidence that we have that this person was or was not a Christian. This is discussed in the textual part of the lesson, and original source information is sometimes contradictory or spotty on these particular details.
The appendices are an amazing compilation of valuable material. Aforementioned composer musical selections with web-links, listening cues and discussion questions are included along with a valuable glossary and suggested resources for students and teachers. Purchase of the text includes access to a downloadable companion guide. In this Companion Guide, you'll find answers to the lesson exercises and student review questions, plus all the reproducibles: student review/lesson exercise pages, composer info cards, maps, timelines, coloring pages, and game templates. Purchasing families have complete freedom to make copies of any of these resources as needed for family use, but co-ops and schools are asked to contact the publisher.
The target audience for this course is middle school students. I think, however, there's a lot of room for flexibility here. For instance, it would be easy to draw younger family members into listening both to read-aloud lessons and music and the coloring, leaving mapwork and timeline work for the older kids. But, what about high school credit for this course? The content here is thorough and complete, and if covered as outlined in the course, it would seem adequate for a high school level half-credit in music appreciation. If using it at that level, though, I would encourage the addition of some essay-writing assignments. The text is 2nd ed.162 pgs, hc. ~ Janice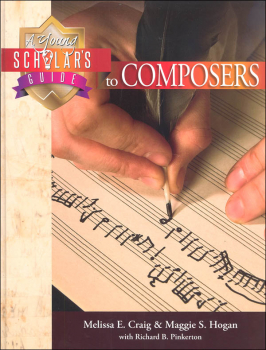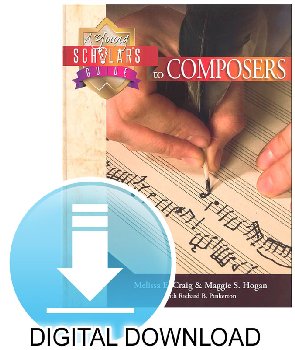 help desk software