Learning sight words just got easier and more fun. Sight Words in a Flash is a color-coded flash card system allowing for individualized learning. Each set contains 169 word flash cards, divided into 13 color-coded sets. One word is printed on the front of each card and again on the back with print awareness outlines. The cards have are hole punched so they can be put on a book ring for easy storage and organization. Two 2-inch book rings are included with each set. There is also an easy-to-follow instruction sheet with a reproducible reference list of all of the words in the set. Students can use these to practice word recognition on their own, or they can be used with a group.
Sight Words in a Flash Bingo is another way to practice word recognition. This game is played like traditional Bingo, using sight words instead of numbers. This game is designed to help students strengthen their recognition of common sight words. The words in each Bingo set are the exact same words found in the corresponding flash card set. Included in the Bingo game are 36 playing cards, 169 calling cards, 500 Bingo markers, and instructions which include a reproducible list of the sight words in the game.
Another interesting way to practice word recognition is with the Word Searches. These softcover books contain word searches including all of the sight words for that given set. These books are reproducible for family or classroom use and have the answer key in the back of the book. Books 1 and 2 use larger print and split each word group into two different word searches. Books 3 and 4 have a puzzle for each word group and also combine them for extra practice.
Notebook Charts are handy notebook-sized lists of the sight words at each level. They are three-hole punched and are color-coded to match the flash cards. These provide a quick reference for students.
As students master each sight word group, they can mark the corresponding color box on the Progress Tracker. This is a 2" by 8" progress chart made of cardstock and color-coded to match the flash cards. The Progress Tracker works for all of the sets. ~ Donna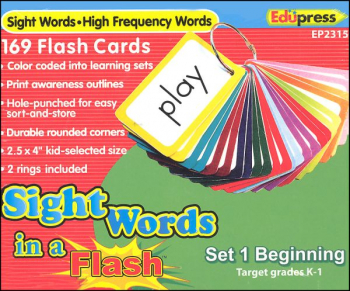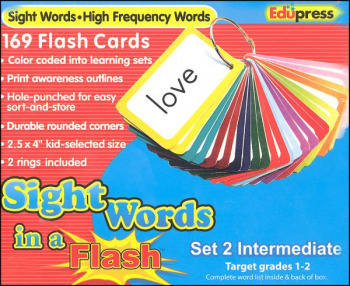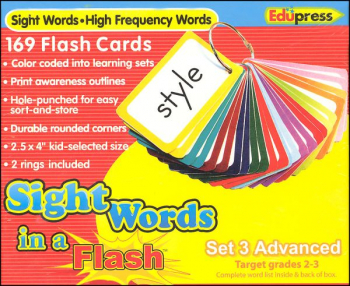 help desk software