Handwriting Practice Workbooks 2
This set of handwriting books is pretty straightforward in approach and would be great for additional practice if you are using a traditional handwriting program. If you have a student that doesn't need multiple books for practice, these would be good as a starting point for instruction, then practicing with additional copywork on your own paper. There are little arrows to show proper letter formation, and there is instruction in the front of each book on proper pencil grip.
The Print Practice workbook is divided into 4 parts and introduces letters and words in a chronological order. Part 1 is proper letter formation on 1/2" lines. Students are given a full page of each letter to practice in lower and upper case. Part 2 is a review of all the letters, in order, along with long vowel words that begin with that letter - still on 1/2" lines. Part 3 is the beginning of smaller line spacing: 3/8". This section begins with one and a half pages of letter review, and then continues with seven pages of blends, digraphs, and diphthongs, followed by one page of color words, one page of number words, and another alphabet review. Part 4 of the book is practice writing short little stories (two lines of words) with a picture to color. This section is more like copywork; there are 32 stories for writing practice.
The Cursive Handwriting Workbook is sequenced differently from the manuscript. It begins with writing alphabet letters and by the end they write their own little stories. Letters are not learned in alphabetical order but by groups of lowercase letters which are formed similarly. For example, it begins with the letters i, t, u, w, and j. The next group of letters is e, l, f, b, k, and h and then letters formed with an upwards curve stroke - n, m, a, c, d, g, q, and o. Lastly, come the letters p, s, r, v, y, x, and z. Both upper and lower case letters are practiced at the time of presentation - one page per letter. Following the letters, learn to write numbers and their names in cursive, then transition to the smaller line spacing (as in the manuscript). Students quickly review letter formation on the smaller lines and practice with linking letters and then practice writing days of the week and months of the year before moving onto writing sentences. The sentence pages have a picture to color at the top and two sentences to copy. Students are then encouraged to write their own few sentences or short little story, and space is provided to draw a picture. ~ Donna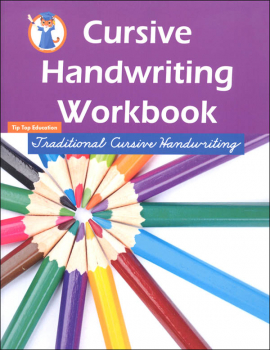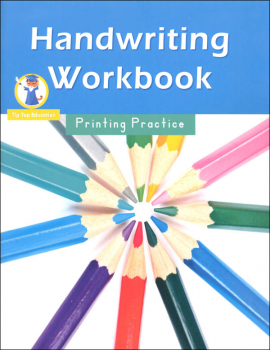 help desk software