Informational Texts for Striving Readers
Welcome to Informational Texts for Striving Readers! Inside these books you will find 30 reading passages designed to engage students and help increase their comprehension skills. All pages feature grade-appropriate content written at relatively low readability levels. Generally, passages at the beginning are the easiest, with the difficulty level gradually increasing as you progress through the book. The passages are organized in ten chapters that focus on core reading standards and comprehension skills.
For additional assessment, a practice test follows the ten chapters. You'll find the answer key to both the comprehension questions and practice test at the back of the book. Item rationales, which explain why answer choices are correct or incorrect, are part of the answer key.
Taking it further, you can also use some of the passages to have students go beyond answering the questions provided. For example, you might choose to have students write a summary or essay, or have discussion about the topic. ~Amber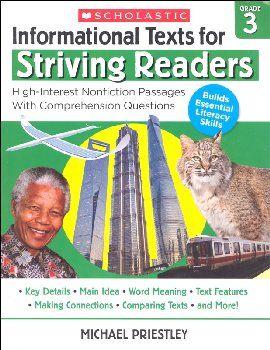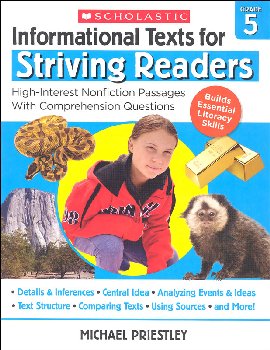 help desk software