Interactive Science for Inquiring Minds
This is a complete science curriculum written in 2008 in compliance with the latest syllabus for secondary science from Singapore's ministry of education. It features a wonderful hands-on approach which can be used at home or in the classroom. The student texts are full of colorful illustrations, photos, and drawings. Information is presented in short, condensed sections which make it easier to absorb. Interactive Science provides students a solid foundation for the high school level of science. Though this is written from a secular worldview, it doesn't get into the origins controversy. Fossil fuels, for example, are said to be formed over "many years."
The student book is divided into units which are then divided into chapters. Interactive Science A has units on science and technology, measurement, diversity, and models and systems. Interactive Science B contains units on energy, interactions, populations and ecosystems, energy within an ecosystem, and nutrient cycles in an ecosystem. Along with the textual information and illustrations, there are several other sections at the end of each chapter that make it an "interactive" science program. "Key Points" are important concepts and principles presented within the chapter. "Let's Review" presents questions about the content as well as opportunities to explore concepts further. "Think Tank" poses open-ended questions for critical and creative thinking. "Exploring Further" is a variety of projects which employ concepts from the chapter. "Try This" sections are scattered throughout the chapters providing students opportunities to share ideas. "Science Nugget" provides extra science information which may not be included in the syllabus.
The Interactive Science workbooks contain worksheets with questions and activities corresponding to the chapter content and allow an opportunity for students to apply the information learned in the text. Each lesson includes background information on the topic, the procedure for the activity, short answer questions, and a portfolio assessment which is a more in-depth writing assignment which requires critical thinking. Revisions are the last section of the lesson and are divided into 3 types of questions - multiple choice, short-answer, and free response. These provide review of the lessons content and could serve as an assessment for content retention.
Practicals are the labs which accompany each chapter. These labs tend to include some expensive items which may be difficult to find. The publisher doesn't recommend the practicals for home use due to safety issues and the difficulty in obtaining some of the materials; however, you could do only the practicals which use easily accessible items. There are enough activities at the end of each chapter in the textbooks that the program would be complete without the practicals.
There are no lesson plans with this program or explanation of use. My best suggestion is to cover one chapter every two weeks. There are plenty of activities and written assignments included in the course books, and the chapter can be wrapped up by doing the Revisions in the workbook for a total review of the chapter content. - Donna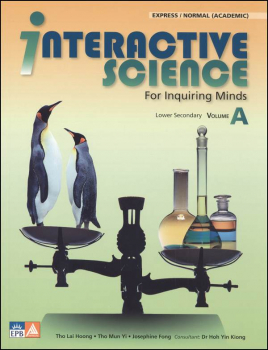 help desk software