World's Story 1: Ancients
Covers Creation to the Roman Empire.
The World's Story is covered in another three volumes and is directed toward 6th through 8th graders.
Frankly, the Student Books are amazing. Full of colorful artwork and photos as well as black & white illustrations, vocabulary tidbits, maps, and biographical sketches, it is skillfully formatted into an appealing and engaging text. Each of the 28 chapters (i.e. weekly lessons) have text interspersed with Narration Breaks (place to stop and recount orally the information that has been covered) and "Analyze/Connect" (World's Story). Each chapter ends with a two-page photo montage (a feature I love) that pertains to the chapter's focus. For instance, there are montages of an ancient city such as Jerusalem or Kerma in Sudan.
World's Story chapter worksheets include an introductory page (for the teacher - materials needed and narration prompts and responses); Written Narration/Vocabulary; WorldQuest (short essay questions and copywork); Map Adventure (map related activities); My Timeline; Dig Deeper! (suggested questions to research); and Art Study (informational with activities). Also included are Review Sheets (quarterly), Research Aid Worksheets (optional helps for research projects), Artifact Studies (12 worksheets with informational snippets accompanying artifact photos coupled with discussion questions), materials for a couple of special projects, Timeline Supplements, Craft Suggestions (6), and answer keys.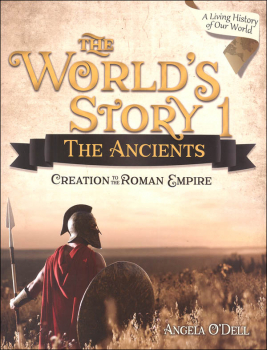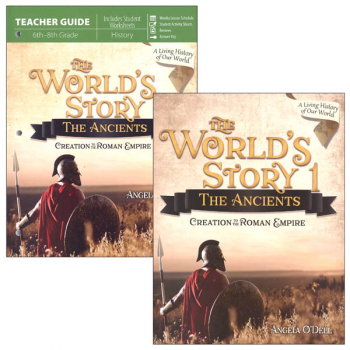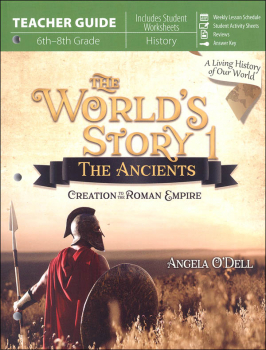 help desk software