Shakespeare: Comedy & Sonnets Lightning Literature
Covering the Comedy Plays and some Sonnets by Shakespeare. Plays covered include: Twelfth Night, As You Like It, A Midsummer Night's Dream, and The Merchant of Venice. Sonnets covered include: Sonnets 27, 28, 130, 136, 93, 138, 116, and 129.
Lessons include Shakespeare's life, Schools of Shakespearean criticism, Shakespeare's language (blank verse, irony, soliloquys, stage direction, alliteration, assonance, simile, metaphor, imagery, personification, repetition, puns, antithesis, oxymoron, and allusion). The Student Guide includes information about the author, comprehension questions, writing exercises, discussion questions, ideas for additional projects, reviews of movies and video-taped theater productions of the plays, reading lists, semester and full-year schedules, and a bibliography. Historical context and modern schools of Shakespeare interpretation are also discussed. The Teacher's Guide is needed if you want the answers to the comprehension questions. It also provides a teaching schedule, teaching and grading aids, and a copy of the writing exercises and discussion questions for the teacher's convenience.
This book is most useful for upper level students who have completed at least two previous high school level Lightning Literature courses and who are interested in Renaissance history and Shakespeare. The two Shakespeare courses are more difficult than most of the Lightning Literature courses.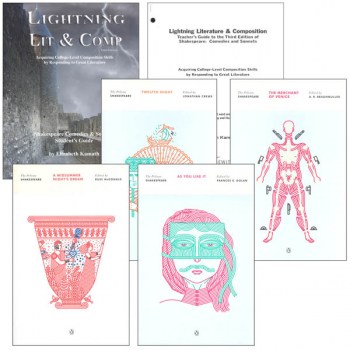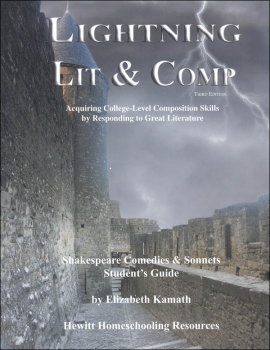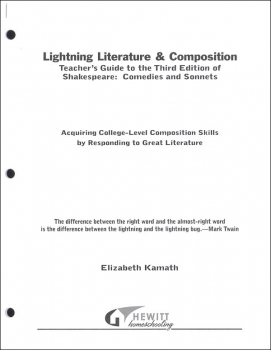 help desk software