British Christian Literature Lightning Literature
Covering literature by British Christian authors that is a mixture of literature on specifically Christian ideas and literature on more general themes. Literature selections include: The Four Loves - nonfiction (C.S. Lewis), selections from Phantastes: A Faerie Romance - novel (George MacDonald), Gerard Manley Hopkins' poetry ("Heaven-Haven," "Easter Communion," "Pied Beauty," and "Carrion Comfort"), "Why Does God Allow War?" - nonfiction (D. Martyn Lloyd-Jones), selections from Gold Cord - nonfiction (Amy Carmichael), Orthodoxy - nonfiction (G.K. Chesterton), "Tradition and the Individual Talent: - essay (T.S. Eliot), and Gaudy Night - novel (Dorothy L. Sayers).
Lessons cover writing a basic five-paragraph essay; communicating through a variety of forms; imagery, syntax, and word choice in poetry; writing clearly; writing for different purposes; persuasive writing; literary analysis; and choosing subject matter. For example, The Four Loves by C.S. Lewis is used to teach writing the five-paragraph essay, Phantastes by MacDonald for teaching symbolism, and "Why Does God Allow War?" by D. Martyn Lloyd-Jones for writing clearly.
The Student Guide includes information about the authors, comprehension questions, writing exercises, discussion questions and project suggestions, reading lists appropriate to the period or subject, semester and full-year schedules, and a bibliography. The Teacher's Guide is needed if you want the answers to the comprehension questions. It also provides a teaching schedule, teaching and grading aids, and a copy of the writing exercises and discussion questions for the teacher's convenience. The Course Package includes the Student Book, the Teacher Book, and any necessary literature selections not included in the text of the Student Book.
This book is most useful for upper level students who have already taken at least two previous high school level Lightning Literature courses and who are studying modern history. This course is more difficult than most of the Lightning Literature courses (except the Shakespeare and the British Medieval courses).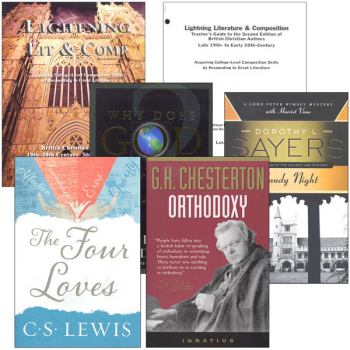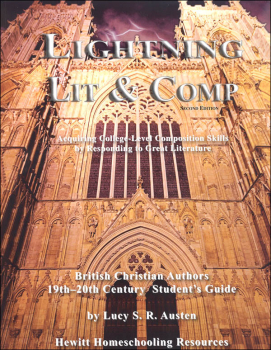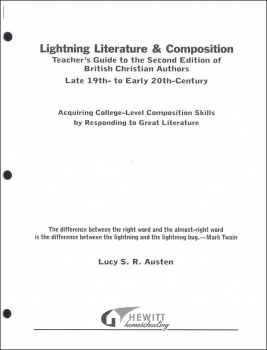 help desk software