Speech Lightning Literature
This course is focused on writing speeches but starts with the student reading timeless history-based speeches. Source book for the course and the speeches is Lend Me Your Ears: Great Speeches in History.
Lessons are on opening and concluding a speech, content, audience, research, choosing words, style, and organization. The Student Guide includes comprehension questions, writing exercises, reading lists, semester and full-year schedules, and bibliography. The Teacher Guide provides answers, schedules, teaching/grading tips, rubrics, project suggestions/checklists, and grade-tracking records.
This course will work well for a younger high school student, one new to Lightning Literature, or one interested in either speech or history. Reading selections are shorter than a typical literature course.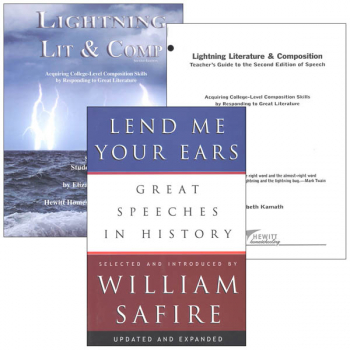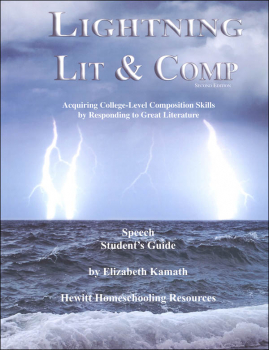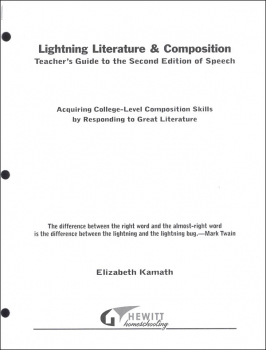 help desk software