American Literature Mid to Late 19th Century Lightning Literature
Covering American literature leading up to the Civil War and the years following through the end of the century. Literature selections include:
Uncle Tom's Cabin
, selected poems from Walt Whitman's
Leaves of Grass
, Bret Harte's short story "The Outcasts of Poker Flat,"
Huckleberry Finn
, selected poems of Paul Laurence Dunbar,
Red Badge of Courage
, selected poems from Emily Dickinson, and
The Call of the Wild
.
Lessons cover theme, humor, description, point of view, figurative language, register, and sound in poetry. The Student Guide includes information about the authors, comprehension questions, writing exercises, discussion questions and project suggestions, reading lists appropriate to the period or subject, semester and full-year schedules, and a bibliography. The Teacher's Guide is needed if you want the answers to the comprehension questions. It also provides a teaching schedule, teaching and grading aids, and a copy of the writing exercises and discussion questions for the teacher's convenience. The Course Package includes the Student Book, the Teacher Book, and any necessary literature selections not included in the text of the Student Book.
This book is especially useful for freshmen students, students new to Lightning Literature in any high school grade, students taking American History, or students interested in American literature. However, the course can be used by any high school students of any grade without any previous experience in Lightning Literature courses.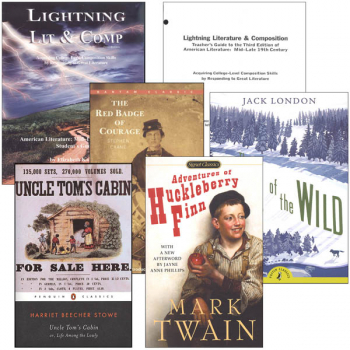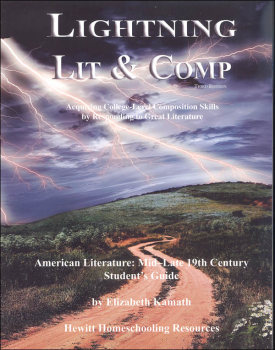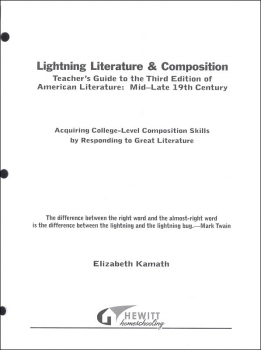 help desk software