American Literature: Early to Mid 19th Century Lightning Literature
Covering literature from America's colonial days through the early years as our country expanded west. Literature selections include:
The Autobiography of Benjamin Franklin
, Washington Irving's essay, "The Angler," poems from William Cullen Bryant,
The Narrative of Frederick Douglass
, Edgar Allan Poe's short story, "The Tell-Tale Heart,"
The Scarlet Letter), Moby-Dick
, and selected poems from Henry Wadsworth Longfellow.
Lessons cover persuasive writing, tone, conflict, character, and rhyme and meter in poetry. The Student Guide includes information about the authors, comprehension questions, writing exercises, discussion questions and project suggestions, reading lists appropriate to the period or subject, semester and full-year schedules, and a bibliography. The Teacher's Guide is needed if you want the answers to the comprehension questions. It also provides a teaching schedule, teaching and grading aids, and a copy of the writing exercises and discussion questions for the teacher's convenience. The Course Package includes the Student Book, the Teacher Book, and any necessary literature selections not included in the text of the Student Book.
This book is especially useful for freshmen students, students new to Lightning Literature in any high school grade, students taking American History, or students interested in American literature. However, the course can be used by any high school students of any grade without any previous experience in Lightning Literature courses.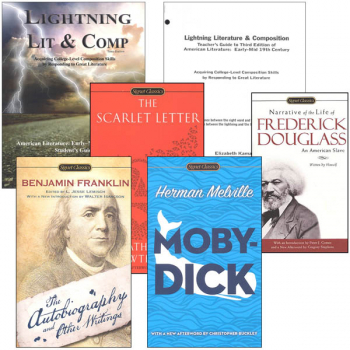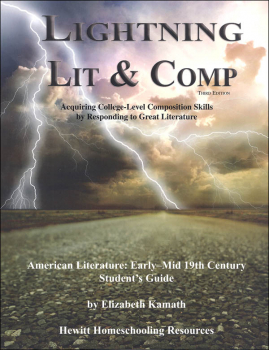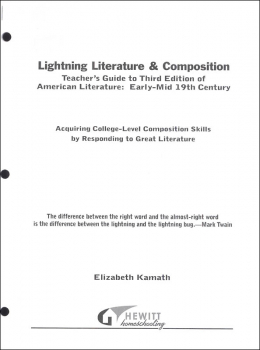 help desk software