History Odyssey Timelines
Although you can create a timeline yourself using nothing more than some paper, tape and a pen, you might want to consider these attractive, full-color timelines. Created for History Odyssey, they can be used with any history program and would make a very nice timeline to use and even display. The core product is the History Odyssey Timeline which includes four 5 timelines in one package covering 6000 BCE to Present Day. The timelines include Ancient (6000 BCE to 500 AD), Middle Ages, (AD 500 to 1600), Eary Modern (AD 1600 to 1850) and Modern (AD 1850 to Present Day). Timelines are printed in full-color and feature evenly spaced date lines. To keep entries organized, there are seven category "rows" printed on the left-hand side of the timeline, including: Art & Literature, Men & Women, Inventions & Discoveries, Wars & Conflicts, Eras & Dynasties, General Events, and Treaties/Agreements. Timelines come accordion-folded, so you can unfold and mount on your wall, or hole-punch and place in a binder.
An optional Prehistory timeline is also available, which spans 2 million BCE to 7000 BCE. This is designed like the above-mentioned timelines and can be easily placed prior to the Ancients segment. Another addition is the Timeline Sticker Pack. Available in Black and White or Color. Both include 200 stickers of famous people and events from 6000 BCE to Present Day. The Color version is beautifully detailed in full color. While many stickers are the same, the Color packet includes some updated figures. Contact us for details. Use with the History Odyssey or a timeline of your choosing. Stickers measure 1"x 1.5".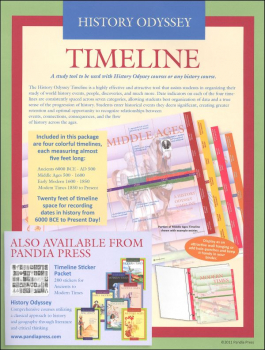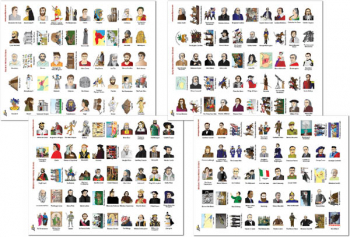 help desk software