Memoria Press Music Appreciation
How can you teach music without any ability to read or play music, musical knowledge or knowledge of music theory? This Memoria Press book is designed to accomplish just that. This book can be followed chronologically by the novice or in any order by a music teacher.If you play music, you can use the included music samples to play for your students. If not, you can use the audio companion CD to play the lesson selections. Students will also learn foundational concepts such as notation, rhythm, pitch, form and melody.
There are 26 chapters and 7 review tests (each covering 2-4 chapters.) Each chapter begins with a little history about the composer, location and the world around them. Then you learn the musical concept and listen to tracks (either on the CD or from the teacher playing the piece shown in the book). You will learn about the piece you are studying and some history of the musical era. A "Facts to Remember" at the end of each lesson is helpful for studying, and then you listen to the pieces again. Each review test has a listening portion. A music teacher can play these, while others may use the audio CD. You really only need the beginning of the piece for the review tests. Tests (and answers) are in the back and are not reproducible. The answer key pages easily remove to keep as the instructor.
The audio CD companion includes 26 audio selections divided into smaller samples for precise coordination with the lessons. Composers include (in order): Handel, Vivaldi, JS Bach, WA Mozart, Beethoven, L Mozart, Tchaikovsky, Schubert, Brahms, Strauss, Wagner, Saint-Saens, Massenet, Rimsky-Korsakov, Mussorgsky, Prokofiev, Dukas, Ravel, Copland, Gershwin and Stafford Smith. ~ Sara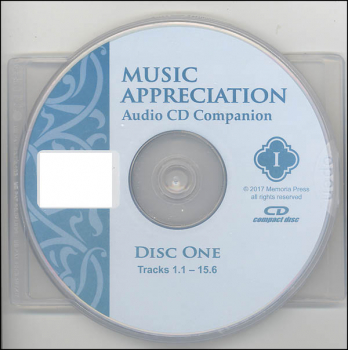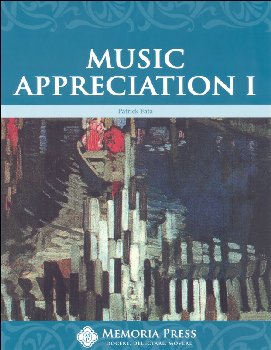 help desk software