History Quest: Early Times
Adaptable and personal, this history study takes a time travel approach from to Paleolithic times to the 8th century CE. Using the black & white illustrated text, activity-filled student guide and selected readers, your students will learn about the diversity of individuals, conflicts, ideas, inventions, and experiences that have shaped history.
Start with the 26-chapter narrative text, which highlights significant cultures and historical events, ranging from Paleolithic times (approx. 12,000 BCE) to the Byzantine and Arabian empires (700 AD). Each chapter ends with a section, "History Hop" which, using the 2nd person "you," transports your students to that specific time period to engage with people and events. Students will internalize this section by creating a Travel Log, which they'll add to a binder of their other written work and handmade projects: craft and art projects, cooking, coloring, map work, etc. Since religion has played a significant role in the shaping of culture and individuals, you'll find a neutral, instructional-based discussion of ancient religions when appropriate. Designed as a read-aloud specifically targeting grades 1-4, you'll want to preview topics and events with your particular students in mind. Note: the introduction refers to humans evolving from primates.
The Student Guide completes the course. Here you'll get weekly terms and concepts, supplies, resources, and enrichment ideas, and a schedule with directions: Day 1 (Discover-learn the topic); Day 2 (Explore-read History Hop, complete the Travel Log and more); Day 3 (Create-choose from a wide mix of projects); Day 4 (Demonstrate- complete assessment projects) and Day 5 (Enrich). The course also requires The Usborne Encyclopedia of World History with Internet Links. An additional 4 weeks will employ the Hyggia (pronounced HOO-guh) philosophy, emphasizing togetherness and wellbeing. For these units, the only assignment is reading an age-appropriate version of 4 myths: Gilgamesh, The Ramayana, and Greek and Chinese mythological stories. Appendix A provides map answer keys; appendix B lists all recommended activities. Appendix C pages include 13 maps, travel log sheets. Appendix C can be reproduced for family use. Internet access is integral to several of the suggested activities, such as accessing Google® Earth to view ancient cave pictures, and more. Text is 6"x 9", 516 pgs, pb. Study Guide is 8 1/2"x 11", 231+ pages, pb. ~ Ruth
Hands-on activities, literature, geography, and writing for 30 weeks.
Requires an Usborne spine book and 4 myth readers (version of choice).
Pick-up-and-go format is independent reading for older students.
Lots of project-based learning, assessment and enrichment reading options.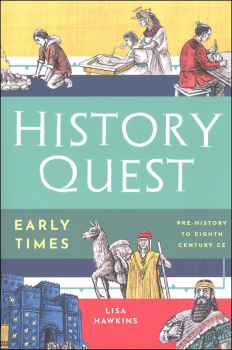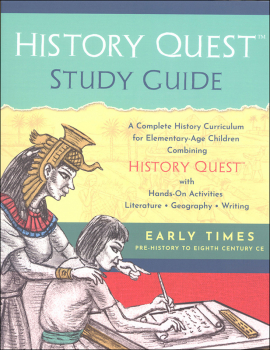 help desk software