The Exciting World of Creative Writing
A very inspiring and uplifting course in creative writing, authored by a (published!) Christian writer, Ruth McDaniel. Other than reviewing what is required of the student and offering your critique, no teacher involvement is necessary. The text is written to the student. By the end of the course, your child should be proudly producing well-written, interesting short stories, possibly with the intent of publishing them! Throughout the lessons, the liberal use of examples to illustrate concepts helps students to "see" what Ruth means. Skills are gained in a systematic progression, but exercises are anything but dull. The course contains lessons on:
writing styles - discussing an author's voice or personality
review of grammar and composition skills
review of sentence structure and composition
identifying and using specific elements of writing
 poetry
creating "grabber" beginnings and finding your own "voice" or style that sets your writing apart
how to write dialogue (including an excellent summary of and practice in using quotation marks)
writing narrative - describing details vividly, using all the senses and imagery
finding a topic to write about and deciding on a brief plot summary
outlining your story in more detail
developing characters into "real" people
the climax, using many sample excerpts to illustrate the concept
developing a "powerful" ending to your story
writing your short story
selecting appropriate names for characters
how to critique, proofread, edit, and revise your writing
suggestions for getting published and copyrighting your work
writing from a Christian perspective
Adults who aspire to be published would also do well to work through this course! The author recommends Write Right and Elements of Style as references (see reviews later in this section). Corresponding test features 85 questions from the book, including matching, multiple choice, and true/false questions. An answer key to the test is provided.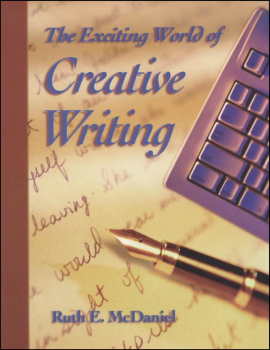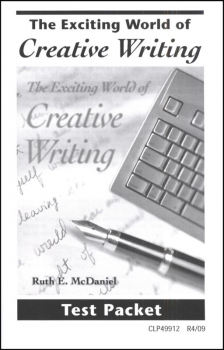 help desk software