English Language Arts Performance Tasks
An unfortunate title for an excellent readings-based writing series. Although technically accurate, the term "performance assessment" under-communicates. This series provides well-constructed lessons utilizing literature selections (from a huge variety of sources) and training the student in the analysis of those selections. Then, step-by-step instruction leads the student through the completion of specific writing assignments (performance tasks). Intriguing topics, well-defined expectations, interesting reading material, and grading rubrics ensure success for both teacher and student. Colorful and appealing, these engaging worktexts easily provide the composition component for a standards-based grade level English/Language Arts course. As a surprising byproduct, these also provide excellent standardized test preparation in areas of reading comprehension, vocabulary, and writing analysis, not to mention composition skills.
Each course is comprised of units (Grade 4 has five; Grade 10 has four). Each unit is focused on a specific form of writing. These vary a bit with the grade level. For instance, Grade 10 has units on Argumentative Essay, Informative Essay, and Literary Analysis while Grade 4 has units on Opinion Essay, Informative Essay, Response to Literature, and Narrative. Both grade levels have a concluding unit that is Mixed Practice or, in other words, one of each form of writing covered in that grade level. Within these units (the Mixed Practice unit being an exception) there are three steps: Analyze the Model, Practice the Task, and Perform the Task. Completion of each step involves reading various literature selections with accompanying analysis, discussion, comparisons, and essay-writing. Students are expected to write 9-12 grade-level pieces (essays, narratives, or responses to literature) for each course plus analysis of the student models that are provided. Literature selections are varied and include informative articles, newspaper ads, business analysis, student blogs, newspaper editorials, databases, memoir, field notes, biographies, poems, letters, petitions, infographic, book reviews, journal entries, radio interviews, short story, novel excerpts, and even train schedules.
As you might expect, the topics included in all these literature sources are extremely varied, politically correct, and often controversial. To give you an idea, discussions from the Grade 4 course include: Should people use disposable bags? Should dogs be allowed on the beach? Should plastic water bottles be banned? How do human actions reshape the Earth? How does erosion change the landscape? How did a meteor impact affect life on Earth? How can a character show courage? How does a setting influence a character's actions? What makes a character "larger than life"? What happens to a lone flamingo among swans? What happens when two schedules get mixed up? What would happen if you went back in time? Truthfully, I found these topics and assignments exciting and challenging at grade level. I might be tempted to think them too challenging for any specific grade level but the preparation and step-by-step nature of the instruction and exercises prepare the student well and lead him or her in the production of a well-written, well-thought-out piece.
Student Books are appealingly colorful and consumable; providing writing space for all exercises leading up to the essay writing assignments. Reading material is also provided in the Student Book. Teacher's Guides are a necessary companion. They provide answers to all exercises, but more importantly, grading rubrics and talking points for all discussion questions. Packages include both a Student Book and a Teacher's Guide. Student Books are 150-190 pgs, pb. Teacher's Guides are 40-50 pgs, pb. ~ Janice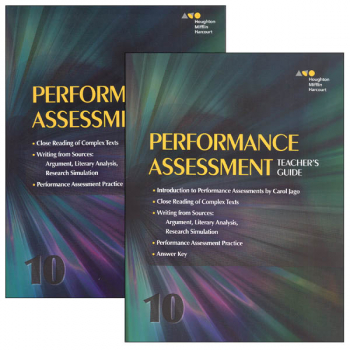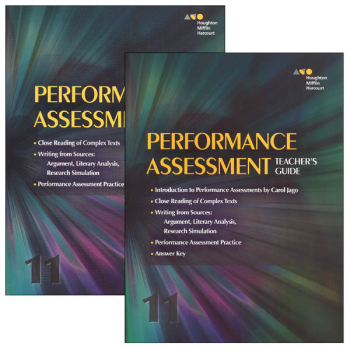 help desk software