People and Places in Our Community (IEW)
It's perfect! If you've ever wondered what an early elementary version of IEWs Structure and Style writing lessons might look like, wonder no longer. It's here! And, it's everything I might have wished for. The Community, People and Places theme provides a wealth of interesting stories for beginning writers. Structure and Style Units 1-5 and 7 are covered in an age/grade appropriate manner incorporating games and vocabulary cards. Students produce paragraphs, stories, reports, and creative writing. There are 28 lessons and you could cover these in one year in either first or second grade or spread the lessons out over both years.
This book is sensibly organized with a reproducible (for students in a single family) Student Book and an accompanying Teacher's Manual that can either be downloaded (free) from the publisher's website or purchased. The Student Book provides instructional information, source texts, space for completing all assignments, and checklists for each lesson. Vocabulary instruction starts with week 4. Appendices include wordlists, game pieces, and vocabulary cards (printed on colored cardstock). The Teacher Manual has reduced copies of student pages with teaching helps "around the edges". Introductory course information and a Scope and Sequence are found in both books. You will need some additional supplies: 3-ring binder, file folders envelopes or ziplock bags (for storing game pieces), and craft supplies. Additional free downloads include the required Student Resource Packet and writing checklists.
Lessons are a very gentle introduction to IEW's units and could be adapted for older students if desired. Since reading and handwriting skills are still being developed, teachers should plan to do all the writing for the beginning outlines and paragraphs. Students can then copy them. Teachers should also plan to help students as much as is needed. The focus is on modeling. Concepts don't have to be mastered this first time around; they'll be covered again in later IEW writing courses. Student book - 251 pg, spiral-bound. Teacher Manual - 239 pg, spiral-bound. ~ Janice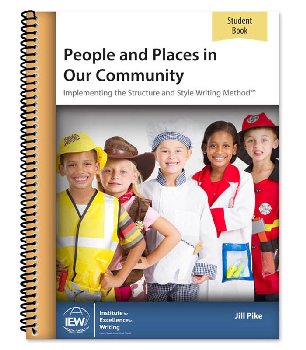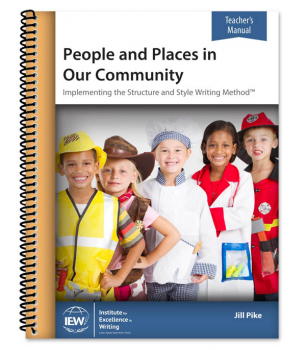 help desk software