Intro to Forensic Science (Master Books)
Laying a foundational understanding of forensics and the criminal justice system through a biblical worldview, this upper-level science course provides an engaging real-life elective for science minded students. Beginning with an introduction to forensic science and the two types of science (historical and observational), the course covers evaluating the crime science, evidence collection and documentation, types of evidence (physical, biological, and transitory), forensic tools and specialties, and the judicial system. Throughout the course, students examine forensic science through a biblical worldview and learn how DNA compliments Biblical truth, what the Bible says about alcohol and drug use, weapons and murder, and much more. Through their study of forensics, students are introduced to case studies that outline a related crime or event. Parents are encouraged to preview the case study prior to students as the cases may be disturbing to young minds. A sampling of case studies includes Jon Benet Ramsey, Ted Bundy, the death of Michael Jackson, Rev. Jim Jones and Jonestown, and the OK City Bombing.
The Student Text is engagingly written, with age-appropriate explanations, and colorful photographs, illustrations, and diagrams. While the topics are challenging or difficult, discretion is used to present the information to students. The Teacher Guide includes a 36-week daily schedule, reproducible student pages, tests, labs activities, and answer keys. The course contains 34 lessons, divided into 8 units. Each lesson covers a specific forensic topic or discipline. Each unit concludes with a test. There are also two cumulative tests– one for each semester. A hands-on activity or lab experiment accompanies most lessons. These vary from building DNA from marshmallows and licorice, to fingerprinting and fiber examinations using a microscope. Numerous household items are required. You will also need a high school level microscope (400x), safety googles, blank microscope slides and cover slips, iodine, ink pad, fingerprint powder and brush, petri dishes, stirring rods, pH strips, test tubes (up to 4), test tube racks, exam gloves (Nitrile), safety gloves, water dropper, acetone, and an electronic balance. A full list is available in the Teacher Guide and in a PDF on our website. Both books are required for the course and available individually or in a convenient package.
This is a well-done course that introduces teens to the fascinating world of forensics, which may prepare them for a future career or provide knowledge to better understand the world. As a homeschool mom who created my own forensics course for my curious teens, I found this course to be well-organized and comprehensive. Highly recommended for science-minded teens and parents!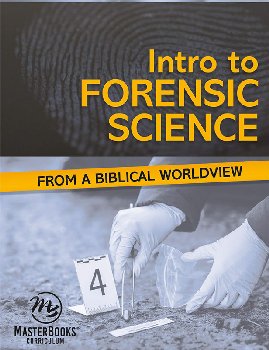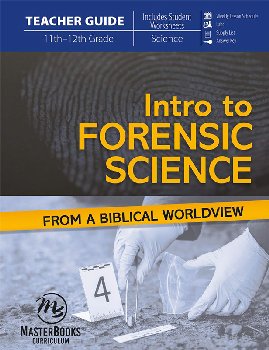 help desk software