America's Struggle to Become a Nation
Understanding the roots of the United States of America is key to preserving our freedoms for future generations. As homeschool parents, we have accepted the call to teach our children the principles this great nation are founded upon. More than that, I believe we are called to share the very heart and soul, and the blessings and challenges, which were instrumental in our nation's beginning.
This commendable resource from Master Books will walk you through this great task. From the Founders' desire for freedom against tyranny to the United States Constitution and new republic, the authors take you through an in-depth journey to understand the spirit of this new, great nation. Each chapter explores the men and the events; the guiding scripture and character traits; and the providence of God in the early days of our nation.
The Student Book is well illustrated with photographs, vibrant graphics, detailed maps and "Uncle Rick" story boxes. It would make an excellent library resource whether you chose to make this a one-year history program or a supplement. It also includes a "How to Use" introduction which lays out a 5 or 4-Day lesson guide. While there are no activities included, Charlotte Mason or Unit Study families may find this a valuable resource to incorporate into their daily readings.
Also available is the Teacher Guide, which provides detailed lesson plans for 36 weeks, reproducible, perforated student worksheets and projects, answer keys and quarterly and bonus quizzes. Also included are Patriotic song lyrics, recommended resources and bibliography. Lessons are intended to be 30-45 minutes in length (5 day/week schedule). SC Student Book has 384 pgs and SC Teacher Guide is 3-hole punched and has 141 pgs. Scripture references are from the KJV Bible. Available individually or as package with the teacher and student books. ~ Deanne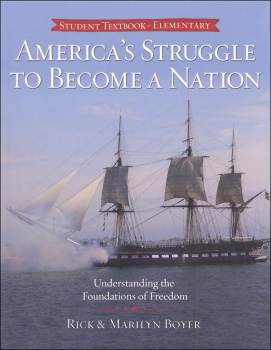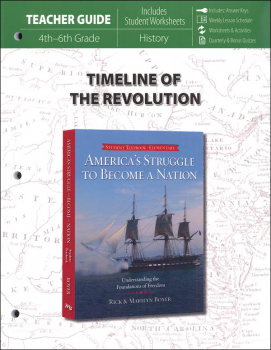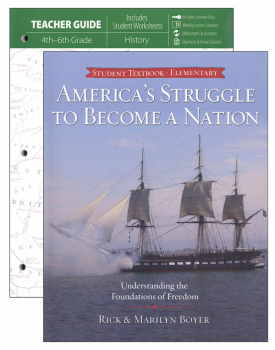 help desk software