Crayola Dry Erase Crayons
Never run out of paper again with these vibrant, no mess dry-erase crayons and markers by Crayola®-all of which are washable. The non-toxic crayons have no odor, no caps to lose, and will never dry out. Each crayon set includes 8 large crayons (4" x 7/16"), an E-Z Erase Cloth that can be machine washed for endless use, and a built in sharpener. The Bright set is really versatile since all the colors look vibrant on black as well as white dry-erase surfaces. For a higher gloss look, use the non-toxic, bold-colored markers with a conical tip-great for thick and thin lines-that easily wipe off dry-erase surfaces.
Used as a learning tool or for fun quiet time, the sturdy, mess-free dry-erase board sets are a handy size at 8 ½" x 11" and can be used at a table or on a lap. Draw, erase, and draw again!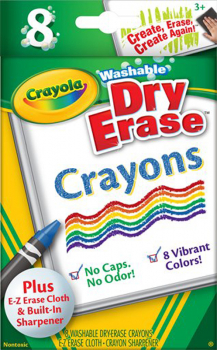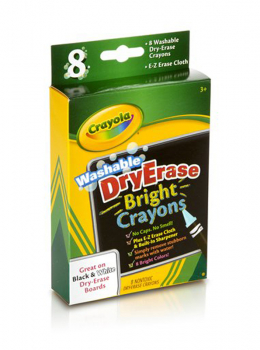 help desk software