Landmark History of the American People
What does it mean to write a history of a people? We're used to thinking of history as events (often wars) and politics. And people too, of course. We learn the contributions of this person or that person along with hundreds of biographical data points. These books are different. Their goal is to tell America's history as a story - or collection of stories - about the people involved - not just the names you know and recognize, but the people groups that are important to the story. The religious groups who came to the north coast, the poor who came to the charity colony, the melding of a diverse people into a nation and on and on throughout America's history. If you've only read traditional history texts, then these stories will largely be new. But if you want to really understand what has happened in the 400 years of America's existence, you will want to add these stories.
First published almost fifty years ago, this version has been edited (simplifying and activating the language) and augmented (adding maps, timelines, and hundreds of illustrations). The text is highly readable, and the stories are absorbing. The art and photos seek to communicate what life was like in the boats (that arrived on our shores), in the cities, on the farms, in the churches, in the meeting houses, in the schools, in the government offices, and in the battles. Carefully selected to communicate thoughts, ideals, conflicts, hopes, and dreams, these illustrations shed light on the story of the American people.
Considered an "introduction" to American history, these books will provide excellent readers for middle school students and could easily be read to younger students. Could they be used for high school American history? Hmmm. Maybe, but they would definitely need both supplemental material as well as active analytical applications (i.e. essay-writing). For instance, I think they could be partnered with the Take a Stand courses. Each volume is about 250 pgs, pb ~ Janice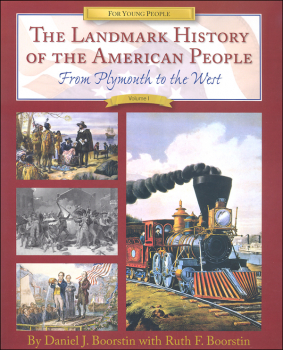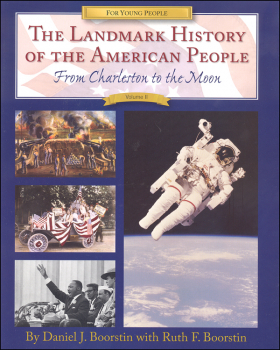 help desk software