Exploring Creation with Mathematics
Offering a systematic presentation of skills, Apologia's new math program provides a creation based, hands-on approach to math education. Through the lessons, children are pointed to the Creator and shown the connections between math and science. Each lesson is presented in a 4-step progression: Project and/or problem, pictorial presentation, abstract presentation, and application. Levels are theme based following the same topical themes found in the Apologia Young Explorer's series. While the programs are independent of one another, 1st graders studying Astronomy may enjoy the space icons and occasional space themed activities in the first level of Exploring Creation with Math. Lessons are highly interactive and will take 30-45 minutes.
Let's take a look at a typical lesson from Level 1: Introduce the lesson with a hands-on project and apply the new concept through a practice worksheet. Lessons often end with an additional challenge that may be a game or other hands-on activity. Daily lessons are interactive and will take 30-45 minutes per day, including 5-10 minutes of review. Most activities use household or easily found items, although a few math manipulatives are necessary. For your convenience a manipulative kit is available. Currently, grade levels 1 and 3 are available, with grades 4-6 planned for future release.
Required for the program are the soft cover Teaching Guide & Answer Key, and the spiral bound All-in-One Student Text and Workbook. The Teaching Guide and Answer Key includes a suggested daily schedule (4 Days per week/28 weeks per year), lesson overviews and teaching suggestions for struggling students, ideas for further exploration, tear out activity pages that will be used throughout the year (you may wish to laminate for durability), project and manipulative supply list, and reduced student pages with answers to all problems. The Student Book also includes a weblink and password to Book Extras, which offers a variety of helpful links including additional practice sheets if needed. Tests are not included for Levels 1 and 2. The hefty All-in-One Student Text and Workbook provides the lessons, activities, and consumable worksheets. If teaching more than one child, each will need their own copy. Core components are available separately or as a set.
This exciting new curriculum offers homeschool families an engaging, hands-on program that focuses on mastery of math concepts. Parents will be pleasantly surprised at how manageable the interactive lessons are to teach, and children are sure to be won over by the projects and the application of math to the world around them. ~ Deanne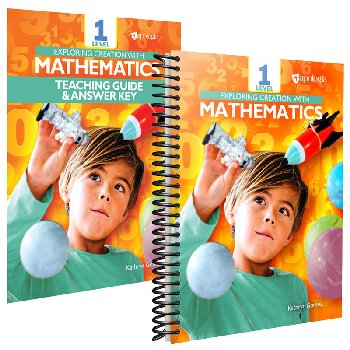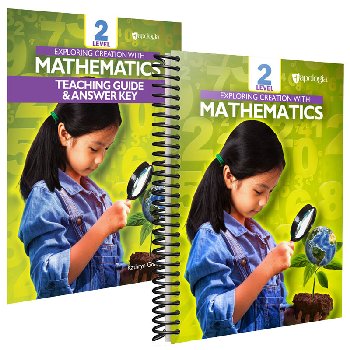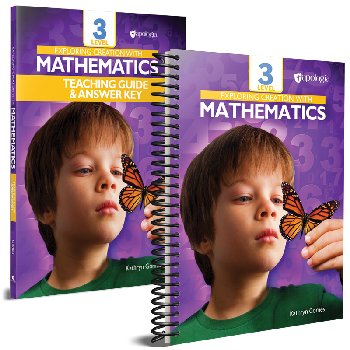 help desk software