Mother Tongue Adapted for Modern Students
This book was originally published in 1901 as The Mother Tongue, Book II An Elementary English Grammar (and not to be confused with Our Mother Tongue, a book of similar purpose but by another author and much more modern). This edition is a reprint of that well-loved classic; now much more user-friendly with consumable Student Workbooks and Answer Keys. This text is appropriate for students in the middle grades (5th - 10th), when grammar skills should be mastered, and can be used for three to four years in these middle grades. There was originally a Book I designed for younger students that is no longer available. Book I was not a prerequisite for Book II.
The original text has been largely preserved with only insignificant changes to make it more readable. However, exercises and improvements from the 1908 revised version have been incorporated, including useful appendices on capitalization, punctuation, and syntax. Sentences have mostly been taken from literature, which means that practice will be challenging as well as helping to expand vocabulary and build writing skills.
Skill development builds as the student progresses through parts of speech, sentence analysis, noun cases, verb tenses, inflection and syntax. This is a thorough and comprehensive coverage of grammar.
The Text provides the instructional content, some general information for the teacher, and the exercises. Some modern features have been incorporated into the format. Margin boxes contain definitions or summary information from the chapters, making it easier to study and remember key information. Footnotes assist the teacher with unfamiliar terms that have fallen out of use. Appendices are helpful and include capitalization and punctuation rules (practice exercises in applying these rules are in the Student Workbooks) as well as lists of verbs and complete conjugations of the verbs to be and to strike, rules of syntax plus a series of student reference lists which can be reproduced.
Student Workbooks provide the lesson exercises with space for the student to write, thus making it easier for students to complete assignments without an excessive amount of copying. Workbook 1 includes exercises for chapters 1-75. Workbook 2 includes exercises for chapters 76-143. Workbook Answer Keys provide complete answers to all the exercises found in each workbook respectively. ~ Janice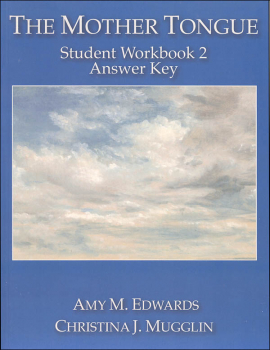 help desk software