Everyday Debate & Discussion
Every day we encounter opportunities to discuss ideas, express differing opinions and think logically. While daily life may not be a formal debate, we must be able to use solid logic and rhetoric to the betterment of our own thinking and our interactions with others. Enter Everyday Debate & Discussion, a Guide to Socratic Conversation, Informal Discussion, and Formal Debate. In this Classical Approach course, students will learn and practice inductive and deductive logic, an overview of debate and its structure as well as study ethos, pathos and style.
Beyond the six units (26 chapters), the Student Edition (304 pp, sc) includes a glossary, bibliography and an Arguments and Appeals Chart. Each chapter first presents the concept through a few pages of reading followed by Review Exercises to be answered in the text. After each chapter's reading, there are review exercises, followed by discussion and presentation opportunities (in small group or as a class). These activities start with a Building Copiousness section, which provides a quotation for the student to memorize and determine how they respond to it as well as practice using it in debates. The Everyday Debate section helps students learn to look at both sides of an argument, develop a position, present it and listen to others' positions. Then, Learning from the Masters provides speeches (using video, etc.) to learn from.
The Teacher Edition (TE) (384 pp, sc) is not just the answers to student questions, but also a welcoming learning experience for you as well. An included mini "crash course" teaches you how to create a classroom that emphasizes conversation and debate as tools to produce advanced reasoning and critical thinking skills. You will learn how to lead Socratic discussion and debateskills that will be useful in teaching your other subjects. Beyond these foundational components, the TE provides, chapter by chapter, the suggested answers, clear and specific direction in guiding your students step by step, and background information on topics/skills taught and a notes section. To keep information current, video internet links and other resources referenced are listed on the Classical Academy Press website.
If you wish to encourage good thinking skills in your students (and yourself), this course is for you! ~ Ruth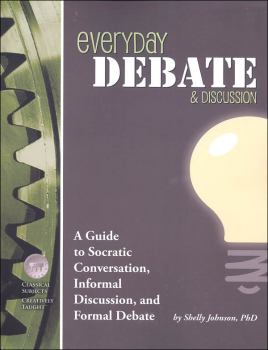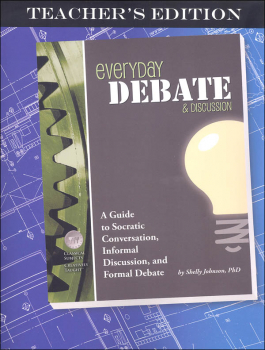 help desk software