Foundations in Personal Finance High School
Recently revised, this course goes above and beyond my greatest expectations! Combining the high energy that Dave Ramsey is well known for with the practical experiences of his team, this DVD-driven curriculum will equip your young people for financial success. After laying the personal finance foundation with units on saving and budgeting, this comprehensive course explores credit and debt, money myths, and post-high school opportunities including how to pay for higher education. Consumer awareness follows, which takes a hard look at common marketing tactics, buyer's remorse, and developing power over purchases. Bargain shopping, investing, retiring, insurance, money and relationships, careers and taxes, and giving conclude this practical, well-developed course. The most recent update has removed the Biblical references from the student text, while maintaining the valuable financial instruction that aligns with the 2014 copyright DVD set.
As a parent who has used the two previous editions of this course, I was thrilled to see that it now includes instruction on the valuable skill of balancing your checking account, the importance of student budgeting, the role of money in interpersonal relationships, career planning, resumes, interview basics, a summary of income and taxes, and the importance of giving your time, money, and talents to help others.
The homeschool bundle includes one DVD set and one student text. The DVD set contains five instructional DVDs along with a separate CD-ROM, that contains helpful teacher resources in a PDF format. Some of these resources include a 90-day syllabus to get you started, lesson plans, assessments, answer keys (textbook and assessments), case studies and more. There is also a PDF of Scripture references for each chapter topic. The teaching helps and information provided is designed to be flexible, giving you the ability to select the options that will best meet your educational goals. The 284-page consumable student text includes lecture outlines, motivational quotes, tips for success, brief topical articles, journal questions, and chapter reviews. The reviews contain matching, multiple choice, illustration boxes and short-answer questions. Access to an online learning supplement adds even more content to this program, and provides useful finance tools, chapter activities, and articles of interest to high school students. Although the course is designed for individual homeschool use, permission is granted for homeschool groups/co-ops to use the program. Each student will need their own workbook.
This course prepares young people for their future, regardless of the career path they follow. In my family, this course was "required," not only for graduation but also before they were allowed to have checking accounts and debit cards. Your young people will thank you for this course – if not today, then in the future! ~ Deanne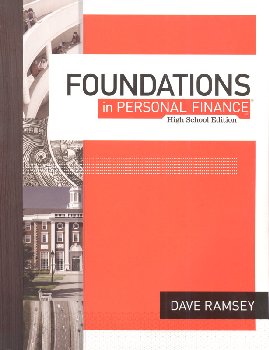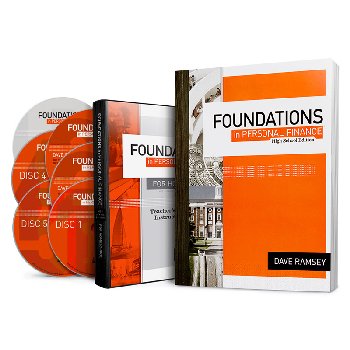 help desk software