Think for Yourself Series
Think for yourself about what's inside the Bible, what you believe about God, and how you see God. This series is an easy-to-understand resource to help clarify Bible content, decipher theology that is foundational to the Christian faith, and strengthen your faith while learning what others believe. These 3 books present honest points of view while being written from an evangelical Christian position. Several perspectives are presented in each book, and then you will have to connect the dots to reach your own conclusions about what you believe and why. The goal of this series is to do more than answer questions.
The Bible: Think for Yourself About What's Inside begins with an introduction that explains what the Bible is and God's story, which is found in the Bible. The remainder of the book is divided into chapters which correspond to the sections of books found in the Bible. Sections are The Law, Former Prophets, Latter Prophets, Writings, Good News and Letters from Home. Each section includes the author of the books, when and where they were written, and an overview of what they are about. Summaries then follow about each book of the Bible found in that section.
Theology: Think For Yourself About What You Believe is written to help ground you in the essentials. What you believe shapes the way you think and make decisions. This book presents several different views about different topics covered in the Bible, which allows you to think about your view of that topic. Topics covered are God Has Spoken (general & special revelation), God (trinity & who is like the Lord), Jesus (God in the flesh, the cross, prophet, priest and king), Holy Spirit (life in the Spirit & God up close), Knowing God (grace through faith & true community). In each of the sections you will also find questions which are answered in different ways among Christians. Multiple views are given about things such as the second coming of Christ, which Bible is right, can you lose your salvation and more. The author doesn't tell you that one is right and another is wrong. He allows you to draw your own conclusions.
Worldviews: Think For Yourself About How We See God begins with the definition of a worldview, how you get one, how to change it and why you need a worldview. The author makes the point that we need to build on a firm foundation or our house will collapse. Your worldview is your foundation. The rest of the book gives a general overview of several different worldviews: Christianity, Theism, Naturalism, Secular Humanism, and Postmodernism. God, humanity, salvation, authority, time and Jesus are explored in the light of each worldview.
These books are clear and concise and would be a great addition to your Bible resources. The explanations are easily understood and are written to hold your interest. The vignettes and illustrations help give clarity to the concepts. Each softcover book is 200+ pages. ~ Donna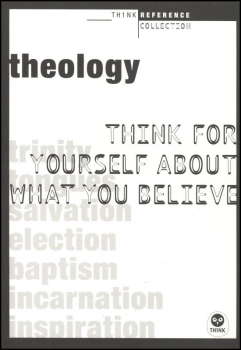 help desk software