Show What You Know on the Common Core Flash Cards
Flash cards are a nice alternative to workbooks for test prep and general subject knowledge. Aligned to Common Core, this series of flash cards provides students an opportunity to make sure they cover the standards in math and reading without adding more book time to their day.
Each Reading Flash Card set includes 10 stories with 80 questions. Each paragraph is numbered within the short story students are to read, and multiple-choice questions follow. Students are to choose the best answer to the question. On the back of each question card is an explanation about why the answer options are right or wrong.
Each Math Flash Card set includes 96 questions with answers. All questions are multiple choice with an analysis of answers on the back of each card. Math questions can be very simple, "what is the answer to this question," or may be a more complex word problem.
Flash cards from this series can be used independently for test prep or concept review, or use them in a group setting for quizzing purposes. Cards come in a resealable plastic package for storage. ~ Donna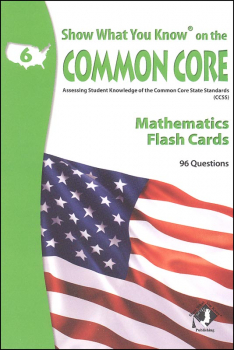 help desk software