FREE Phonics / Primary Concepts Phonics
Sometimes there is such a thing as a FREE lunch - or in this case a FREE Phonics program. Primary Concepts offers an 82-lesson phonics program that is comprehensive, multi-sensory, and easy-to-use. And it is FREE - downloadable either from our website or theirs (primaryconcepts.com). The pdf download includes general teaching instructions, suggestions for manipulatives, the individual lessons plus assorted blackline masters (letter tiles to be printed on paper or cardstock and cut out and a word builder mat as well as a sorting journal). The plastic tiles and laminated mat listed below can likewise be used.
The phonics teaching progression is sequential and systematic and follows this order: short vowels, blends, final silent e pattern, consonant pairs, long vowel pairs, and r-controlled vowels. Lessons progress in a step-by-step fashion with a letter or pattern being introduced then used in words. A manipulative (letter tiles) set-up is illustrated with the expectation that the teacher will replicate it and then use the tiles (in conjunction with the student) to build the words provided in the lesson. A demonstration app is available which can be used to set up the tiles and to build words.
No cutesy illustrations or energetic colors - just solid phonics and easy-to-use teaching instructions. All you would need to add is reading practice.
Although the FREE Phonics Guide can be used by itself, Primary Concepts provides manipulatives and readers that correspond to the program. 
The Tales and Tiles Phonics Readers are available either as sets of engaging concept readers or as a Complete Set of the four smaller sets. Tiles needed for the readers are included with each set.~ Janice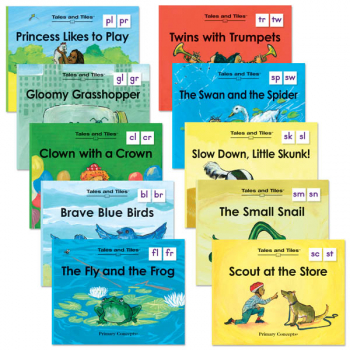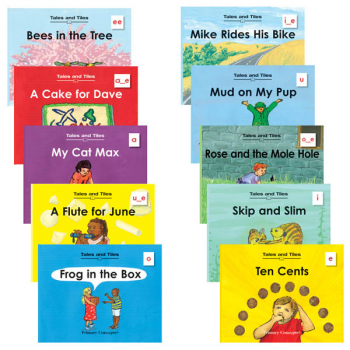 help desk software