Adventures in America: Intro to American History for Grammar Stage
History in the classical education methodology begins with the Ancient times and follows a four year cycle, leaving the coverage of American History until 3rd and 4th grade. Yet, many families desire to introduce their younger children to the foundational events of our nation's history and to the men and women who were instrumental in our great nation. Written for kindergarten and early elementary students, Adventures in America covers the early days of America, from the Native American population to the adventures of Paul Bunyan and Johnny Appleseed, as well as incorporates an essential study of the fifty states.
The Teacher's Book contains instructions for use, a 36-week lesson guide, stories with review questions designed to develop narration skills, optional copy work, weekly hands-on crafts and activities related to the time period, and additional recommended reading selections. Age appropriate activities use easy to find materials and a list of all necessary supplies is included. There is also a listing of helpful websites. The Student Notebook includes coloring pages, space to record narration and copywork, and the activity pages for fifty states. Additionally, you will need Smart about Fifty States (item #053263) and state flag stickers (item #027052).
Focusing on the skills developed in the grammar stage, this study provides a solid introduction to American History for younger children. The stories are concise, yet interesting and the hands-on activities enable history to come alive. This yearlong study provides a wonderful introduction to US History for Classically minded families, or any homeschooling family who seeks to provide an essential overview of America to their children. Pb, Teacher's Book, 144 pgs, Student Notebook , 175 pgs. You will need separate student notebooks for each child as the pages are not reproducible. ~ Deanne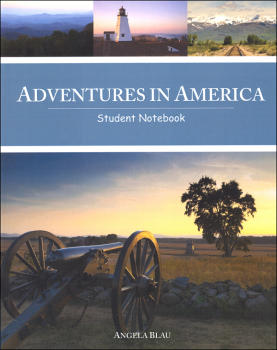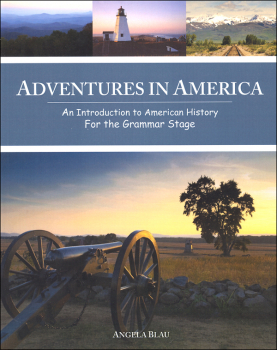 help desk software